Fall Preview 2019: The Best in Jazz Across the Board, From Fresh Faces to Reigning Masters
Autumn brings a cornucopia for jazz fans.
Must-have albums, can't-miss festivals, sounds both old and new. WBGO has gathered 88 highlights for your enjoyment, with expert commentary. (Pumpkin spice sold separately.)
SEPTEMBER
'The South African Songbook'
The Jazz at Lincoln Center Orchestra, led by Wynton Marsalis, opens its new season in the Rose Theater by celebrating democracy — 25 years of majority rule in South Africa. This three-day celebration brings the sound and spirit of Freedom Day with guest musicians like Feya Faku on trumpet; McCoy Mrubata on saxophone; and Nduduzo Makhathini and Thandi Ntuli on piano. Also, three guest singers: Nonhlanhla Kheswa, Melanie Scholtz, and Vuyo Sotashe. (At Dizzy's Club, Hilton Schilder and Bokani Dyer will embody two generations of South African jazz piano.) Sept. 12-14, Rose Theater, Jazz at Lincoln Center. (Bill Daughtry)
Gordon Grdina
An adventurous guitarist and oud player based in Vancouver, B.C., Gordon Grdina has received due recognition up north — this year he won the Juno Award for Instrumental Album of the Year — but he's a less familiar presence stateside. On Cooper's Park he tears through a batch of smart, snarling new tunes with several adopted New Yorkers: multi-reedist Oscar Noriega, pianist Russ Lossing and drummer Satoshi Takeishi. Sept. 13, Songlines. (Nate Chinen)
Ahmad Jamal
Just over 60 years ago, Argo released Ahmad Jamal at the Pershing: But Not For Me. From that point on, this brilliant pianist has never failed to push the line with eloquence. His latest, Ballades, is more than satisfying. I love the feeling I get while listening — and realizing that there's no band here. Other than the three tracks that add bassist James Cammack, all of the colors, chords, and sense of fullness in the music come from Jamal himself. Sept. 13, JazzVillage. (Rob Crocker)
Reid Anderson, Dave King, Craig Taborn
Building on a friendship that goes back to their early teens, bassist Reid Anderson, drummer Dave King and keyboardist Craig Taborn fashion their slippery version of electropop on Golden Valley is Now. Well furnished with hooks but volatile around the edges, it's an album that should appeal not only to admirers of Taborn's classic Junk Magic but also fans of Hot Chip and Prins Thomas. Sept. 20, Intakt. (Chinen)
Banquet of the Spirits
https://youtu.be/HlWO1S8IQGA" target="_blank">Anthropofagia, loosely translated as "cultural cannibalism," provides the aesthetic engine for Banquet of the Spirits, led by the brash, kinetic Brazilian percussionist Cyro Baptista. On The Book Beri'ah Vol 9—Yesod, they tackle a batch of songs by Batista's longtime compatriot, John Zorn. The melodic framework is Jewish klezmer, but the execution proposes a form of Latin jazz, with a featured role for the piano and keyboard work of Brian Marsella. Sept. 20, Tzadik. (Chinen)
Taylor Ho Bynum 9-tette
Mutable music for midsize ensembles has become a specialty for cornetist Taylor Ho Bynum, who presents an especially vibrant case in The Ambiguity Manifesto. Joined by a handful of fearless peers — guitarist Mary Halvorson, saxophonist Jim Hobbs and low-brass man Bill Lowe among them — Bynum has made an album that stretches the space-time continuum in one moment, and hunkers down with a groove the next. Sept. 20, Firehouse 12. (Chinen)
Ethan Iverson Quartet with Tom Harrell
In his music and his commentary, pianist Ethan Iverson has lately turned a serious focus toward the jazz fundamentals of a receding past, as if to safeguard them for an uncertain future. So there's a subtle manifesto in the title of his new album, Common Practice. It was recorded in 2017 at The Village Vanguard with an uncompromising elder, trumpeter Tom Harrell, who walks a tightrope between vulnerability and swagger — never more clearly than on a handful of ballads associated with Billie Holiday, who expertly toed that line herself. Sept. 20, ECM. Performing Oct. 15 at the Regattabar; Oct. 16 at Jazz Standard; Oct. 17 at the Caplan Center in Philadelphia. (Chinen)
Steve Khan
On Patchwork, Steve Khan continues to celebrate the guitar in Latin jazz. Working with bassist Reuben Rodriguez, drummer Dennis Chambers, keyboardist Rob Mounsey, and percussionists Marc Quiñones and Bobby Allende, he also brings in guests like Randy Brecker on flugelhorn. They find the Latin pulse in tunes by Ornette Coleman, Thelonious Monk and others. Sept. 20, Shrapnel. (Gary Walker)
Jason Moran at The Whitney
The Whitney Museum of American Art is the latest institution to present the exhibition Jason Moran, featuring mixed-media works and installations by the groundbreaking pianist-composer. Naturally, performance is part of the deal: in "Jazz on a High Floor in the Afternoon," Moran appears with saxophonist Archie Shepp (Sept. 27) and artist Kara Walker (Oct. 12). Also on the series: vocalist Fay Victor (Oct. 18-19), saxophonist Oliver Lake (Oct. 25-26), Onyx Collective (Nov. 1-2), and drummer Jamire Williams (Nov. 8-9). Sept. 20 to Jan. 5, 2020. (Chinen)
Poncho Sánchez
We all remember that "first album." For conguero Poncho Sánchez it was the 1962 release Coltrane, which he heard at age 11. It was the inspiration and motivation that gives us Trane's Delight, the first album by Sánchez in seven years. His regular band mates join him on three Coltrane compositions ("Blue Trane," "Liberia," "Giant Steps") and eight other tunes — including the title track, which Sánchez wrote with his trombonist and musical director, Francisco Torres. Sept. 20, Concord Picante. (Daughtry)
Louis Sclavis
The iconic French street artist Ernest Pignon-Ernest provides chief inspiration for Characters On A Wall, a lively new album by clarinetist Louis Sclavis. Evoking an aesthetic of urban intervention on pieces like "L'heure Pasolini" and "Prison", Sclavis enlists a flexible rhythm section: pianist Benjamin Moussay, bassist Sarah Murcia and drummer Christophe Lavergne. Sept. 20, ECM. (Chinen)
Shigeto
The Japanese-American electronic artist Zachary Saginaw, known as Shigeto, repeatedly shows his affinity for jazz through genre-melding collaboration. His new EP, Versions, nods to his jazz roots in Ann Arbor, Mich. He creates a setting for more instrumental exchange, with a band that includes tenor sax, keys and his own drumset skills. But even with a focus on live instruments, Shigeto preserves his roots in Detroit techno, on the feel-good track "MCW." Sept. 20, Ghostly International. (Simon Rentner)
Mark de Clive-Lowe's Rōnin Arkestra
Pianist and live electronics pioneer Mark de Clive-Lowe isn't afraid to jump off a cliff in his continuing exploration of astral jazz. On Sonkei, he serves as the orchestrator behind the decks, uniquely gifted to arrange the many swirling horn parts of Tokyo's Rōnin Arkestra with his own electronic embellishments. There's a certain retro-futurism in the result, a sound that harkens back to vintage soul-jams of the 1970s. Sept. 27, Albert's Favourites. (Rentner)
George Coleman
Whether veteran saxophonist George Coleman is playing standards like "When I Fall In Love" and "Along Came Betty" or originals like his own "East 9th Street Blues," you're hearing the sound of a master at work. His new release, The Quartet, features him with a great one: pianist Harold Mabern, bassist John Webber and drummer Joe Farnsworth. Recently it was my pleasure to introduce the legend at the Charlie Parker Jazz Festival, and, although he played sitting down, his sound is still standing tall. Sept. 27, Smoke Sessions. (Brian Delp)
The Comet Is Coming
Everybody's favorite post-apocalyptic improv trio, The Comet Is Coming, continues to make huge craters on the jazz landscape, obliterating preconceived notions of what the music should sound like as we approach 2020. With King Shabaka (Shabaka Hutchings) on saxophone, Danalogue (Dan Leavers) on keys, and Betamax (Max Hallet) on drums, the band has only accelerated its interplanetary sound, especially on the title track from a new mini-album, The Afterlife. Sept. 27, Impulse! Performing at the Music Hall of Williamsburg on Oct. 1. (Rentner)
Caroline Davis & Rob Clearfield's Persona
Alto saxophonist Caroline Davis and pianist Rob Clearfield first met on the Chicago improv music scene, quickly finding common ground. Their joint-led project Persona — named after the radically inventive Ingmar Bergman film — has a new album called Anthems, featuring a rhythm team of bassist Sam Weber and drummer Jay Sawyer. Sept. 27, Sunnyside. (Chinen)
Binker Golding
London-based saxophonist Binker Golding has made waves with adventurous rhythm seekers like Moses Boyd and Sarathy Korwar. On Abstractions of Reality Past & Incredible Feathers, he takes on a classic tenor-quartet approach, setting his sensitive yet bright sound against a full rhythm section. Fans of Michael Brecker and Joshua Redman will appreciate Golding's taste in groove-based compositions, which meld the soulful and the surprising. Sept. 27, Gearbox. (Alex Ariff)
John Coltrane Quartet
The recordings that saxophonist John Coltrane made for Impulse! led many to refer to the label as "the house that Trane built." Blue World, a film soundtrack for Le chat dans le sac, happened in 1964, between Crescent and A Love Supreme, two landmark Trane sessions. The foursome of Coltrane, pianist McCoy Tyner, bassist Jimmy Garrison and drummer Elvin Jones play through the dreamy title and reignite classics "Naima," "Like Sonny," "Village Blues" and "Traneing In." Sept. 27, Impulse! (Walker)
Joel Harrison
Genre has never been a delimiting factor for guitarist Joel Harrison, who made his gently sweeping new album Still Point: Turning World in collaboration with the Talujon Percussion Quartet; Anupam Shobhakar on sarode, a stringed instrument found in Indian classical music; and improvising peers like Dan Weiss (on drums and tabla) and Ben Wendel (on saxophones and bassoon). Sept. 27, Whirlwind. Performing Nov. 6 at Roulette in Brooklyn. (Chinen)
Guillermo Klein y Los Guachos
The Argentine composer, pianist and vocalist Guillermo Klein has long had an ideal laboratory in Los Guachos, a midsize ensemble stocked with virtuosi like alto saxophonist Miguel Zenón, trumpeter Diego Urcola and drummer Jeff Ballard. Cristal is the group's latest album, and one of its finest: a study in advanced contrapuntal jujitsu that never forgets to breathe, building on the legacies of tango composers like Carlos Gardel and Alfredo Le Pera. Sept. 27, Sunnyside. (Chinen)
Ramsey Lewis & Urban Knights
One of a handful of jazz artists to score massive crossover success, pianist Ramsey Lewis is back with the Midas touch and his longtime band on VII. From originals to songs by John Coltrane and The Beatles — spanning ballads, funk, bossa nova and boogie-woogie — Lewis serves it all, with guest spots from vocalist Dee Alexander and trumpeter Maurice Brown. Sept. 27, Ropeadope. (Monifa Brown)
Monterey Jazz Festival
The 62nd edition of the West Coast's most storied jazz gathering brings scene favorites and ascending talent over three crisp NorCal days. Can't-miss performances include drummer Allison Miller and bassist Derrick Hodge, the Festival's Artists-In-Residence, joining forces for a tribute to Mary Lou Williams; and 2019 Showcase and Commission Artist Christian McBride premiering Roy Anthony: The Fearless One, a piece for his venerable big band in memory of Roy Hargrove. Sept. 27-29, Monterey County Fairgrounds. (Trevor Smith)
Cécile McLorin Salvant and Darcy James Argue
The rare modern jazz singer who can take a decades-old standard somewhere new, Cécile McLorin Salvant pushes herself further with The Ogresse, a folkloric collaboration with composer Darcy James Argue. Awe-inspiring and chilling, the song cycle moves through a Brother's Grimm-style fairy tale which considers the trope of the monstrous woman — using a fantasy landscape to express the lonely and betraying consequences of racism and sexism. Sept. 27 and 28, Jazz at Lincoln Center. (Sarah Kerson)
Tyshawn Sorey and Marilyn Crispell
Two composer-improvisers of boundless creative scope find a common pulse on The Adornment of Time. Recorded last fall at The Kitchen, it's a fully improvised odyssey, with Crispell on piano and Sorey on percussion, exploring what Crispell describes as "a shared sense of orchestration, color, texture, rhythm, thematic development — improvisation and spontaneous composition." Sept. 27, Pi Recordings. (Chinen)
Mike Stern-Jeff Lorber Fusion
Since 1977, keyboardist Jeff Lorber has been associated with that word dreaded by the Jazz Police: fusion. What they don't realize is that he's a lyrical soloist who draws from R&B, rock, funk, world rhythms and jazz, while connecting with his audiences. He teamed up on a new album, Eleven, with veteran guitar gunslinger Mike Stern, whose playing traverses everything from bebop to heavy metal. It's a match made in heaven. Sept. 27, Concord Jazz. (Bobby Sanabria)
Jacky Terrasson
The title of Jacky Terrasson's new digital-only album, 53, alludes to his age, with the creative momentum to reflect the experiences of a musical life well played. Terrasson features three trios — one with bassist Geraud Portal and drummer Ali Jackson, another with bassist Sylvain Romano and drummer Gregory Hutchinson, and a third with bassist Thomas Bramerie and drummer Lukmil Perez. Wildly percussive one moment, beautifully hushed the next, it's a set of mostly original material, including "The Call," for Ahmad Jamal. Sept. 27, Blue Note. (Walker)
OCTOBER
The October Revolution of Jazz & Contemporary Music
Presented all around Philadelphia by Ars Nova Workshop, The October Revolution is an avant-garde feast, and its third annual edition sprawls well past the original footprint. Among the highlights: a duo of saxophonist Roscoe Mitchell and performance artist Moor Mother; a 50th anniversary nod to Miles Davis' In a Silent Way, led by Charlie Hall, from The War on Drugs; and long-lost collective Sounds of Liberation, joined by saxophonist David Murray. Oct. 1-31, Philadelphia. (Chinen)
Angel City Jazz Festival
The leading left-of-center jazz festival in Los Angeles will cover a lot of ground in its 12th edition, with performances by Aaron Parks and Little Big; the James Brandon Lewis Quintet, featuring Jaimie Branch; Anna Webber's Simple Trio; and flutist Nicole Mitchell, both in a duo with electronic artist Christina Wheeler and with Artifacts Trio. The minimalist composer Terry Riley will also make a rare concert appearance, with his son Gyan on guitar. Oct. 2-13, Los Angeles. (Chinen)
Chick Corea Trio
Recorded live, no jive, Trilogy 2 is the follow-up from a band of three virtuosos: pianist Chick Corea, bassist Christian McBride and drummer Brian Blade. Corea (who first came to the public's attention through a tenure with my old boss, Mongo Santamaria) is now 78, and shows no signs of slowing down. This is state-of-the-art acoustic chamber jazz — and a study in intimacy, too. (Bill Evans is somewhere in the multiverse, smiling.) Oct. 4, Concord Jazz. Performing in San Diego on Oct. 2, in Los Angeles on Oct. 3, and in Irvine on Oct. 4. (Sanabria)
Kris Davis
Pianist-composer Kris Davis marshals an impressive array of talent on Diatom Ribbons, from guitarists Marc Ribot and Nels Cline to tenor saxophonists Tony Malaby and JD Allen. But the core of the album is her hookup with Val Jeanty on turntable and Terri Lyne Carrington on drums — staunch modernists with a gift for collage. (Esperanza Spalding turns up as a spoken-word poet, her voice joining those of Cecil Taylor and Olivier Messiaen, in sampled form.) Oct. 4, Pyroclastic. (Chinen)
Earshot Jazz Festival
The 30th annual edition of this Seattle festival is wide-ranging in scope and style, and in that sense true to Earshot Jazz. Highlights of the monthlong affair include pianist Chucho Valdés, with his Jazz Batá project (Oct. 17); Cécile McLorin Salvant with the Aaron Diehl Trio (Oct. 18); Jenny Scheinman and Allison Miller's Parlour Game (Oct. 24); and Chick Corea performing "Rhapsody in Blue" with the Seattle Symphony (Nov. 6). From Oct. 4 to Nov. 6. (Chinen)
Bill Frisell
Standards like Billy Strayhorn's "Lush Life" sit peaceably alongside originals and traditional American fare on Bill Frisell's Harmony. For this sweet gem of an album, his Blue Note debut as a leader, the guitarist brought in two longtime collaborators, vocalist Petra Haden and cellist Hank Roberts. Luke Bergman rounds out the drumless quartet, on acoustic and baritone guitars, bass and vocals. From the wordless harmonizing on the title track to the pop-jazz vibe of the closer, it's a portrait of tranquility. Oct. 4, Blue Note. (Carolyn Bednarski)
GoGo Penguin
This British threesome may have started out as a flagrant British translation of The Bad Plus, but it has shown staying power, notably with last year's A Humdrum Star. The new GoGo Penguin EP, Ocean in a Drop: Music for Film, captures their soundtrack for the 1982 documentary Koyaanisqatsi, which was originally scored by Philip Glass. Oct. 4, Blue Note. Performing a live film score on Oct. 8 in Los Angeles, and on Oct. 10 at SFJAZZ. (Chinen)
Hiromi
Pianism can often feel like a form of prestidigitation when it comes to Hiromi, who typically works with a fusionesque band. Spectrum is her second solo piano album, arriving a decade after the well-received Place to Be. Recorded on the cusp of her 40s, it's a document of artistic growth — even as it goes for maximum jaw-dropping impact, same as ever. Oct. 4, Telarc. (Chinen)
Randy Ingram
The Means of Response, a graceful new trio album by pianist Randy Ingram, was inspired by our chaotic political moment, with a title track that nods toward protest. But for Ingram and his veteran collaborators, bassist Drew Grew and drummer Jochen Rueckert, there's beauty as well as hope in the act of resistance. Oct. 4, Sunnyside. (Chinen)
Chris Lightcap
SuperBigmouth introduces an unruly eight-piece ensemble led by bassist Chris Lightcap, with band members including Craig Taborn (Wurlitzer, organ, piano); Tony Malaby and Chris Cheek (tenor saxophones); and Jonathan Goldberger and Curtis Hasselbring (guitars). The music absorbs a vast range of disparate influences: surf-rock, Ornette Coleman's Harmolodics, West African music, psychedelia and more. Lightcap's funky ensemble is more than capable of executing this intellectually grooving and distortional sound. Oct. 4, Pyroclastic. (Rentner)
Noah Preminger
Tenor saxophonist Noah Preminger has never before made anything quite like Zigsaw: Music of Steve Lampert. A 12-part suite composed for the occasion by Steve Lampert, a self-taught composer drawn to unorthodox designs, it toggles between the electronic and acoustic, between abstraction and groove. Its first-rate musical lineup includes Jason Palmer on trumpet, John O'Gallagher on alto saxophone, Kris Davis on piano and Rudy Royston on drums. Oct. 4, self-released. (Chinen)
Joshua Redman & Brooklyn Rider
Brooklyn Rider is a flexible string quartet that seeks out collaborators across the musical spectrum, from banjo virtuoso Bela Fleck to Mexican vocal heavyweight Magos Herrera. On Sun on Sand, the ensemble turns to jazz, putting two saxophonists in focus: Joshua Redman, a star soloist, and Patrick Zimmerli, working strictly as composer and arranger. Oct. 4, Nonesuch. (Rentner)
Tomeka Reid Quartet
Cellist Tomeka Reid has been on a serious tear lately; perhaps you noted her on the commanding new album by The Art Ensemble of Chicago, or with the chamberlike Artifacts Trio. Old New is Reid's second album with a rough-and-ready quartet featuring Mary Halvorson on guitar, Jason Roebke on bass and Tomas Fujiwara on drums. If the title calls to mind an Art Ensemble rallying cry, "Ancient to the Future," that's probably not a mere coincidence. Oct. 4, Cuneiform. (Chinen)
Mister Rogers / Johnny Costa
The pioneering children's television show Mister Rogers Neighborhood has made a welcome cultural resurgence, thanks to an acclaimed recent documentary and a forthcoming feature film. The magical music from the program, composed by Fred Rogers and strongly supported by the Art Tatum-like fluidity of musical director and pianist Johnny Costa, is presented expertly in It's Such a Good Feeling: The Best of Mister Rogers and Johnny Costa Plays Mister Rogers' Neighborhood Jazz — two releases that will surely delight those who still like to make believe. Oct. 4, Omnivore Records. (Trevor Smith)
Yelfris Valdés
A self-possessed Cuban trumpeter with one foot in folkloric custom and the other planted on the lip of a spaceship, Yelfris Valdés makes a persuasive statement with For the Ones…, an album recorded in London with a cosmopolitan set of collaborators. Along with producer and beat-maker Sylvain Couesmes, they include Ernesto Marichales on percussion, Al MacSween on electric piano and Dario Congedo on drums. Oct. 4, Música Macondo. (Chinen)
Art Blakey Centennial Celebration
A force-of-nature drummer and a peerless small-group bandleader, Art Blakey was born on Oct. 11, 1919, which means his centenary draws nigh. Dizzy's Club has booked several tributes, from Ralph Peterson's Gen-Next Big Band (Oct. 7) to the Our Father Who Art Blakey Big Band, led by Russian trumpeter Valery Ponomarev (Oct. 10) to The Jazz Messengers: The Legacy Of Art Blakey, another Ponomarev production (Oct. 11 and 12). (Chinen)
Jaimie Branch
Jaimie Branch has an uncanny ability to wed humor and pain on her second full-length album, FLY or DIE II: bird dogs of paradise. Out of the gate, she grabs us with a bare-bones blues — on vocals as well as her trumpet, calling out "a bunch of wide-eyed racists" on "prayer for amerikkka pt.1 and 2." The album's arc is deepened by sparse yet rich playing from Branch and a cast of characters from the Chicago scene, like Dan Bitney on synths and percussion, Ben LaMar Gay and Marvin Tate on vocals, and Chad Taylor on drums. Oct. 11, International Anthem. (Ariff)
Crosscurrents Trio
Master percussionist Zakir Hussain is the secret to Good Hope, the debut studio album by Crosscurrents Trio, which can best be described as all-star world jazz. Driving tenor saxophonist Chris Potter and bassist Dave Holland to new heights with an array of tabla drums, Hussain draws from not only his own East Indian rhythmic vocabulary, but also from Africa, Cuba, Puerto Rico, Haiti, Dominican Republic, Trinidad, and the funk of our shores as well. Oct.11, Edition Records. (Sanabria)
Pasquale Grasso
Last year, Miles Okazaki achieved the six-string equivalent of a free solo climb up El Capitan, with WORK – The Complete Compositions of Thelonious Monk for Solo Guitar. That might seem to take the wind out of any guitarist attempting to follow suit — but Pasquale Grasso is not just any guitarist. Born in Italy and classically trained, he released two digital EPs this year: Solo Standards Vol. 1 and Solo Ballads Vol. 1, each a master class. He continues in this vein with Solo Monk, which guitar-heads are sure to study obsessively. Oct. 11, Sony Masterworks. (Chinen)
Marquis Hill
If you catch trumpeter Marquis Hill leading his band the Blacktet live, it can be one of the most exhilarating experiences in modern jazz. His recorded statements, though subtler in presentation, are as sophisticated as the freshest head-nod music dropping today. On Love Tape, he expands the tradition defined by the late Roy Hargrove by weaving his fat, round tone atop a slick pocket provided by keyboardist Michael King, bassist Junius Paul and drummer Marcus Gilmore, with production by Makaya McCraven and Charles Haynes. Oct. 11, Black Unlimited Music Group. (Ariff)
Liebman/Binney/McCaslin/Blais
Those fortunate to experience Dave Leibman in performance might agree that he and the horn almost become one. Take that three steps further when you include David Binney, Donny McCaslin and Samuel Blais, who form a saxophone quartet on FourVisions. The instrumentation may call to mind the World Saxophone Quartet, but dialogue these four artists create through melody is unique. Oct. 11, Sunnyside. (Dan Karcher)
Kirk Whalum
Saxophonist Kirk Whalum takes contemporary jazz to the next level on Humanité. Featuring an array of guest artists, Whalum creates harmonic synergy with a powerful social message. Songs like "Everybody Oughta to Be Free" (featuring Robyn Troop) and "Peace" (with Grace Shertian) successfully push the limit and manifest cultural fusion through jazz music. Oct. 11, Challenge. (Khadiyah Thomas)
Jon Irabagon
Originality of expression has never been a struggle for saxophonist Jon Irabagon, who offers two views on a new double album, Invisible Horizon. Disc 1, titled "Invisible Guests" and dedicated to Roscoe Mitchell, contains a series of modernist inventions for Mivos Quartet and pianist Matt Mitchell, with Irabagon on sopranino. Disc 2, "Dark Horizon: Live From the Mausoleum," is a solo recital on mezzo-soprano saxophone, inspired by Eric Dolphy. Oct. 15, Irabbagast. (Chinen)
Rez Abbasi
A Throw of Dice, the enchanting new album by Rez Abbasi, originated as a score for the 1929 silent film of the same name, thanks to a commission from the New York Guitar Festival. Abbasi, who plays acoustic and electric guitars as well as electric sitar on the score, set out to deepen the film's daring evocation of the Mahabharata; the end result incorporates saxophones and drum set as well as bansuri and mridangam, and stands as a fully realized artistic statement of its own. Oct. 18, Whirlwind. (Chinen)
Kenny Barron and Mulgrew Miller
The Art of Piano Duo, recorded in Europe in 2005 and 2011, is a joyous 3-CD celebration of swing, and a testament to friendship. "Playing with Mulgrew offered so many moments of pure joy," says Barron. "He was a great musician and a beautiful, humble human being. He is sorely missed." In that regard, the album also stands as a tribute to Miller, who passed in 2013. Oct. 18, Sunnyside. (Brown)
Earprint
This hyperintelligent young collective — Tree Palmedo on trumpet, Kevin Sun on saxophones and clarinet, Simón Willson on bass, Dor Herskovits on drums — favors a crisp yet ethereal strain of modern jazz, full of rich passing detail. The quartet's assured second album, Easy Listening, both fulfills and subverts the cheeky pledge in that title phrase. Oct. 18, Endectomorph Music. (Chinen)
Roberto Fonseca
Roberto Fonseca's new work, Yesun, steps into the wayback machine to explore the history of Cuban piano — drawing from Lili Martinez, the first to adapt the son (salsa) to the instrument with Arsenio Rodriguez in the 1930s, and Puerto Rican pianists who carried on that tradition (like Charlie Palmieri, Noro Morales). There's a little bit of Chopin in there, too. An exciting trip. Oct. 18, Mack Avenue. (Sanabria)
Michael Formanek Very Practical Trio
In his Very Practical Trio, bassist Michael Formanek serves as the fulcrum of an exploratory seesaw, with alto saxophonist Tim Berne and guitarist Mary Halvorson. Even Better finds the group unpacking a new clutch of hardy Formanek tunes, and the Scott LaFaro gem "Jade Visions." Oct. 18, Intakt. (Chinen)
Go: Organic Orchestra with the Brooklyn Raga Massive
On Ragmala – A Garland of Ragas, percussionist Adam Rudolph merges his innovative Go: Organic Orchestra with the boundary-pushing Indian classical ensemble Brooklyn Raga Massive. The result is a cross-cultural collaboration that blends jazz, Indian classical music, and West African rhythms. "We don't need to be rigidly defined by any stylistic or formalistic element," Rudolph says. "The gray area is where all the good stuff is." Oct. 18, Meta Records. (Sarah Geledi)
Kneebody
When Kneebody announced that their bassist was decamping and their drummer would fill both bass and drum roles, the inner circle was unfazed. After all, drummer Nate Wood has been stunning audiences with this multitasking wizardry for years. Along with tweaked-out solos and jagged grooves, Chapters has a crop of vocal features: the familiar silky texture of Gretchen Parlato; young phenom Michael Mayo; David Crosby collaborator Becca Stevens; and downtown New York rocker Josh Dion. Oct. 18, Edition Records. (Ariff)
Matana Roberts
This alto saxophonist, composer and conceptualist has released three previous albums as a part of her Coin Coin project, which weaves African-American history, ethnography, spirituality and folklore together in a rough-hewn tapestry. Coin Coin Chapter Four: Memphis moves the focus to an impossibly rich locale: the cradle of so much blues, soul and rock 'n' roll history, and the birthplace of jazz legends like Booker Little, George Coleman and Charles Lloyd. Oct. 18, Constellation. (Chinen)
Chris Speed Trio
For a good part of the last decade, Chris Speed has led a rangy, rightsized tenor saxophone trio with Chris Tordini on bass and Dave King on drums. The group's third album, Respect For Your Toughness, builds on a foundation of subtly shifting balances. Oct. 18, Intakt. (Chinen)
BRIC Jazzfest
Curated in the same mold as NYC Winter JazzFest, BRIC JazzFest prefers to book rising jazz talent over veterans, thereby attracting more of a hipster audience. Notable acts in this fifth annual edition include firebrand vocalist and producer Georgia Anne Muldrow, groovalicious Chicago drummer Makaya McCraven, and jazz-rock outfit Kneebody. All told, it's an emphatic marker of how jazz is alive, well, and thriving today. Oct. 19-26, BRIC House. (Geledi)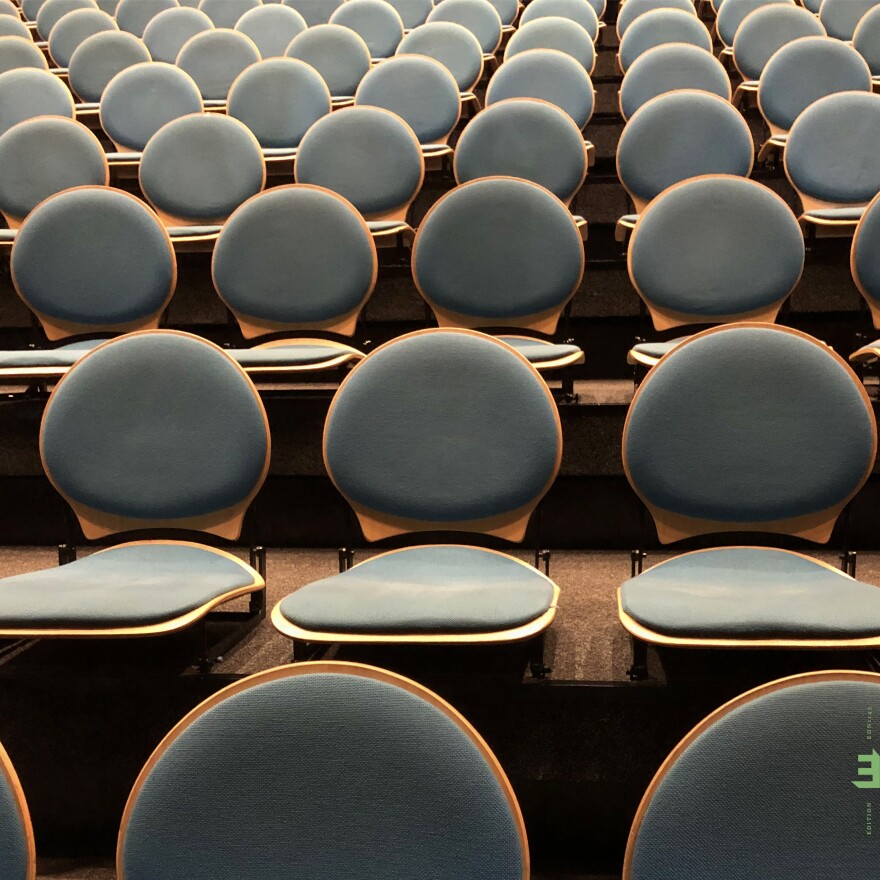 The Bad Plus
Activate Infinity is the second album by this fiercely cohesive band since Orrin Evans moved into the piano chair vacated by Ethan Iverson. But whereas Never Stop II suggested a leap of faith, this new effort comes after months of extreme durability testing; it's a truer measure of how Evans fits into the grid with bassist Reid Anderson and drummer David King. And along with new songs, The Bad Plus reshapes a few fan favorites, like "Thrift Store Jewelry" and "Love Is the Answer" — as if to reinforce the idea of continuity, from then to now and beyond. Oct. 25, Edition. (Chinen)
James Brown
Live at Home with His Bad Self captures James Brown's complete homecoming show at the Bell Auditorium in Augusta, Ga., on Oct. 1, 1969. This long-awaited release will crown the Godfather's stage performance legacy on record, which already includes the Apollo series, the TAMI Show and his legendary '68 Boston concert. A triumph! Oct. 25, Republic/UMe. (Felix Hernandez)
Harry Connick, Jr.
The Prince Charming of big-band jazz has always had a feel for Cole Porter — flash back nearly 30 years to his take on "It's All Right with Me," from We Are in Love. But Connick focuses a spotlight with True Love: A Celebration of Cole Porter, which augments his touring band with extra horns and strings. Rather than an album-release concert, he's taking it to Broadway, where Harry Connick Jr. – A Celebration of Cole Porter will run in December at the Nederlander Theatre. (An out-of-town premiere takes place in Durham, N.C. on Sept. 21 and 22.) Oct. 25, Verve. (Chinen)
Michael Dease
Most Charlie Parker tributes revolve around the tunes he wrote and played. Never More Here, by trombonist Michael Dease, takes a different tack, with pieces composed by Parker's acolytes, like J.J. Johnson and Jackie McLean. To bring this concept to life, Dease leans on an A-list crew: saxophonist Steve Wilson, pianist Renee Rosnes, bassist Gerald Cannon and drummer Lewis Nash (with cameos by trumpeter Randy Brecker and bassist Rufus Reid.) Oct. 25, Posi-Tone. (Chinen)
Scott Kinsey
Keyboardist Scott Kinsey's We Speak Luniwaz is a vibrant tribute to the music of Joe Zawinul, whose work in Weather Report and Zawinul Syndicate defined a genre unto itself. Kinsey's reimaginings often have a lighter, more produced touch than the original recordings — but with no shortage of passion, from some Zawinul alums and a core quartet featuring Katise Buckingham on saxophones and flute, Hadrien Feraud on electric bass and Gergo Borlai on drums. Oct. 25, Whirlwind. (Eric Wynne)
Carmen Lundy
Carmen Lundy sings songs of life, always telling a story that connects and resonates. Her new album, Modern Ancestors, features 10 original tales appropriate for today. "A Time for Peace," inspired by pianist Geri Allen, feels right on time, considering the state of the world; "Meant For Each Other" is a simmering love song. But Lundy also brings out smiles and nods of agreement with "Jazz on TV," recalling a time when jazz could be heard on game shows, talk shows and commercials — and hoping for its return. Oct. 25, Afrasia Productions. (Sweeney)
Nellie McKay
Last year, with Sister Orchid, Nellie McKay delved into the standard songbook as if rummaging through a costume trunk — but she wasn't fooling, not really. She offers another master class in wry sincerity with Bagatelles, accompanying herself on ukulele, piano, Fender Rhodes and Theremin, on such indelible American anthems as "Zip-a-Dee-Doo-Dah" and "The Best Things in Life Are Free." Oct. 25, Palmetto. (Chinen)
Nicholas Payton
Multi-instrumentalist Nicholas Payton harnesses the intimacy of a spring 2019 gig at Smoke on Relaxin' with Nick. Joined by telepathic brothers-in-rhythm, bassist Peter Washington and drummer Kenny Washington, Payton deftly handles trumpet, piano and Fender Rhodes, on standards like Benny Golson's "Stablemates" and originals like "Jazz Is A Four-Letter Word." Oct. 25, Smoke Sessions. (Brown)
A Swingin' Sesame Street Celebration: 50 Years and Counting
Music has always been key to Sesame Street, but rarely have we seen a production like this concert, which pairs the Jazz at Lincoln Center Orchestra with the likes of Elmo, Big Bird and Rosita. Count on some choice banter from JALC's artistic director, Wynton Marsalis. (Wait, did we just say "Count"? One! One way to get kids excited about jazz!) Oct. 25-26, Rose Theater, Jazz at Lincoln Center. (Chinen)
Esbjörn Svensson Trio
It has been more than a decade since Swedish pianist Esbjörn Svensson died shockingly, in a scuba accident, at 44. The broad influence of his trio, with bassist Dan Berglund and drummer Magnus Öström, was well apparent by then. Its legacy lives on — not only through inheritors but also in releases like e.s.t. live in Gothenburg, which captures one of Svensson's own favorite concerts, from 2001. Oct. 25, ACT Music & Vision. (Chinen)
Miles Okazaki's Trickster
Guitarist-composer Miles Okazaki has a head for intricate structure and elegant convolution, and his best outlet so far has been Trickster, a band with two fellow alumni of Steve Coleman's Five Elements. Along with that dynamic duo — bassist Anthony Tidd, drummer Sean Rickman — there's a spot in the matrix for piano. On the group's 2017 self-titled debut, that role belonged to Craig Taborn; on The Sky Below it falls to Matt Mitchell, who's well equipped to flip tricks into treats. Oct. 31, Pi Recordings. (Chinen)
NOVEMBER
Jon Batiste
If you caught any of Jon Batiste's run at The Village Vanguard last fall, you might've seen some burning swing, a gut-wrenching ballad, or Batiste's own blend of American folk and New Orleans dance. That dance (and with it, the party) comes through loud and clear on Chronology of a Dream: Live at the Village Vanguard, the second installment from his run. That week, trumpeter Roy Hargrove, one of Batiste's mentors, died suddenly. That loss prompts some poignant reflection from the stage, and an excellent take on a Hargrove original, "Soulful." Nov. 1, Verve. (Ariff)
Gerald Cleaver and Violet Hour
Unlike some other "younger" drummers leading a band, Gerald Cleaver seems to get it. Evoking masters such as Max Roach and Art Blakey, Cleaver uses his position to assemble fine talent, establish a direction, and then propel them from his drum seat. Live at Firehouse 12 features his band Violet Hour, with trumpeter Jeremy Pelt and saxophonist J.D. Allen. This is not "out jazz" — instead, consider it "projected jazz." Nov. 1, Sunnyside. (Crocker)
Nat King Cole
Before he was widely known as a singer, let alone a trailblazing black entertainer and television star, Nat King Cole had a serious run as a first-tier pianist — a period most jazz fans know more by reputation than firsthand evidence. Hittin' the Ramp: The Early Years (1936-43) will throw open the doors on the subject, with a luxurious 7-CD / 10-LP package that not only covers familiar classics by the Nat King Cole Trio, but also obscurities and rarities: jukebox-only singles, airchecks, private recordings. It will be the biggest package yet from Resonance Records, and they're pulling out all the stops. Nov. 1, Resonance. (Chinen)
ECM Records at 50
The final flourish in a year-long celebration for ECM Records is this two-nighter in the Rose Theater, with a lineup as distinguished and varied as its subject. Along with label mainstays Jack DeJohnette and Enrico Rava, artists will include unclassifiable composer-performer Meredith Monk; saxophonists Joe Lovano and Ravi Coltrane; guitarists Bill Frisell and Egberto Gismonti; and pianists Nik Bärtsch, Ethan Iverson, Vijay Iyer and Craig Taborn. Nov. 1-2, Jazz at Lincoln Center. (Chinen)
Landline
The name of this collective quartet ­— tenor saxophonist Chet Doxas, bassist Zack Lober, pianist Jacob Sacks and drummer Vinnie Sperrazza — refers to a writing process employed on its self-titled debut. Each piece-in-progress was passed from one composer to the next, like a game of telephone, or a musical answer to the Surrealist game known as "exquisite corpse." (That connection will be brought to the foreground in Landline's New York release show, where Barnard College art students will complete four canvases as the band performs all afternoon.) Nov. 1, Loyal Label. Performing Nov. 3 at Zürcher Gallery. (Chinen)
Remy Le Boeuf
Saxophonist-composer Remy Le Boeuf broadens his scope to orchestral scale on Assembly of Shadows. Alongside Anna Webber (flute), Philip Dizack (trumpet) and Alex Goodman (guitar), he plays original pieces like "Strata" and "Transfiguration" that spawn colorful melodies, including "Honeymooners" by Ornette Coleman. Nov. 1, SoundSpore. Performing at the Jazz Gallery on Nov. 1 and 2. (Thomas)
Bria Skonberg
Canadian trumpeter Bria Skonberg plays and sings at her strongest on Nothing Never Happens, a fun and stylish millennial jazz-blues-pop album. Along with originals like "Blackout," a vocal standout with stellar and timely lyrics, she delivers on some reimagined pop favorites — look out for the Sonny and Cher hit "Bang Bang (My Baby Shot Me Down)" and Queen's "I Want to Break Free." Nov. 1, self-released. (Bednarski)
'Songs of Love and Resistance'
"The words 'jazz' and 'Latin jazz' describe revolutionary music that demands acknowledgement of the human spirit," declares Arturo O'Farrill. The pianist and his Grammy-winning Afro Latin Jazz Orchestra will raise their instruments in the name of "Songs of Love and Resistance" at the Hostos Center. Pre-performance chat and special guests including Rebel Diaz, Ana Tijoux, and DJ Logic. Nov. 2, Hostos Center for the Arts & Culture, Bronx, NY. (Brown)
Terri Lyne Carrington & Social Science
Drummer-composer Terri Lyne Carrington's new album, Waiting Game, features the group she calls Social Science, with pianist Aaron Parks, guitarist Matthew Stevens and others — including featured guests like the rappers Rapsody and Maimouna Youssef (aka Mumu Fresh). It's an album that reminds us why Carrington is not only a master of her craft, but also a leader unafraid to use her voice for the people; one of TLC's finest, and definitely worth the wait. Nov. 8, Motéma. (Nicole Sweeney)
Avram Fefer Quartet
An alto and tenor saxophonist who can often be found crashing through brambles, Avram Fefer also has his swinging side. That broad scope is a core feature of Testament, a soulful, stouthearted album that puts him at the helm of a fearless crew: guitarist Marc Ribot, bassist Eric Revis, drummer Chad Taylor. Nov. 8, Clean Feed. (Chinen)
Jerome Jennings
Buoyancy and cohesion are closely related for drummer Jerome Jennings, whose new album, Solidarity, features collaborators like saxophonists Camille Thurman and Tia Fuller, trumpeter Josh Evans and bassist Christian McBride. Nov. 8, Iola Records. Album-release show on Nov. 12 at Dizzy's Club. (Chinen)
Harish Raghavan
A bassist best known for affiliations with Ambrose Akinmusire, Kurt Elling and others, Harish Raghavan makes his debut as a leader with Calls for Action, whose title conveys its sense of political urgency. Produced by Walter Smith III, it features a couple of the leading new voices of our moment, saxophonist Immanuel Wilkins vibraphonist Joel Ross, along with Micah Thomas on piano and Kweku Sumbry on drums. Nov. 8, Whirlwind. (Chinen)
TD James Moody Jazz Festival
The eighth TD James Moody Jazz Festival opens with Bobby Sanabria at Bethany Baptist church on Nov. 9 and continues at NJPAC and other venues around Newark. Christian Sands presents an Erroll Garner 3 Piano Summit; Maurice Hines taps through life with the Diva Jazz Orchestra; and Christian McBride, NJPAC's jazz advisor, convenes a Situation with The Roots. As usual, it culminates in the Sarah Vaughan International Jazz Competition. Nov. 9 through 24. (Walker)
Dan Weiss Trio +1
Last year drummer Dan Weiss released Starebaby, a dark supernova affirming his bond with prog-metal. Utica Box comes from another vector; deft yet often delicate, featuring a working trio with pianist Jacob Sacks and bassist Thomas Morgan, along with a second bassist, Eivind Opsvik. Despite the lower decibel level, you can count on high intensity — just as you can be sure of the slanted sincerity behind compositions titled "Jamerson" and "Bonham." Nov. 9, Sunnyside. (Chinen)
Mat Maneri Quartet
As an improviser, violist Mat Maneri is drawn to slow, halting rapture; as a bandleader he favors high viscosity and deep immersion. To those ends, Dust feels like a song of himself — or themselves, depending on whether you separate Maneri's intentions from those of his band, which has Lucian Ban on piano, John Hébert on bass and Randy Peterson on drums. Nov. 15, Sunnyside. (Chinen)
Todd Marcus
A bass clarinetist equally drawn to hard bluster and swinging brio, Todd Marcus made Trio+ with a rhythm section of fellow players on the Baltimore scene. The plus-sign in the title alludes to some high-impact interlopers: drummer Ralph Peterson and trumpeter Sean Jones. Nov. 15, Stricker Street. (Chinen)
Fay Victor
A vocalist of powerful projection and uncompromising vision, Fay Victor features material she composed with her husband, Jochem van Dijk, on Barn Songs: Old and New. Her partners in fleshing out these songs are alto saxophonist Darius Jones, a perfect collaborator for this purpose, and cellist Marika Hughes, who offered her barn upstate as a recording studio. Nov. 15, Northern Spy. (Chinen)
Marta Sánchez
Spanish pianist-composer Marta Sánchez seeks a chamberlike sound in her tightly wound and evenly mixed acoustic quintet. The quiet interplay on the title track of her fifth album, El Rayo de Luz, shows her ongoing fascination with contrapuntal arranging, expertly carried out by a band that includes Román Filiú on and Chris Cheek on saxophones. Nov. 22, Fresh Sound New Talent. (Rentner)