Fall Preview 2020: From Auspicious Debuts to Unearthed Gems, 88 Reasons to Get Excited
The world ground to a halt, but the music kept coming.
That's an oversimplification, of course, and perhaps a bit misleading. But it's also a reasonable response to the cornucopia of our 2020 Fall Preview, which assembles 88 new albums and events, by improvising artists across the broadest possible range of style.
Some of these are newly unearthed discoveries made decades ago, with no intention of release. Others were created in recent weeks and months, as a conscious response to current conditions, or merely in spite of them.
We couldn't fit everything in this frame, so be sure to keep up with us for ongoing coverage, in Take Five and elsewhere. (And stay tuned for the WBGO Fall 2020 Jazz-A-Thon, which will help keep us going.)
Wherever possible, we've provided preorder links here, so you can put your money where your ears are. Because when it comes to supporting the creative community — well, in the words of Charlie Parker, whose centennial we're still celebrating, Now's the Time.
SEPTEMBER
Ran Blake and Christine Correa
The august pianist Ran Blake turned 85 this year, with his exploratory instinct as sharp as ever.When Soft Rain Falls is his tribute to Billie Holiday, a core influence — and in particular, her haunting album Lady in Satin. Fearless vocalist Christine Correa, a longtime associate of Blake's, is well equipped to probe Holiday's landscape of love and loss. Sept. 18, Red Piano Records. (Nate Chinen)
Butcher Brown
An indomitable five-piece groove outfit from Richmond, Va., Butcher Brown has dug in deeper on #KingButch, its first release on a major label. The album reflects a proudly omnivorous mindset, with ties to classic fusion and jazz-funk as well as Southern hip-hop — the last piece largely being the purview of producer DJ Harrison, drummer Corey Fonville, and MC Marcus "Tennishu" Tenney. Sept. 18, Concord Jazz. (Chinen)
John Coltrane
John Coltrane's landmark album Giant Steps made landfall in 1960, which makes this its 60th anniversary year. To commemorate the occasion, Rhino has remastered and refurbished the album, including outtakes and false starts; this deluxe reissue, on 2 LPs or 2 CDs, comes with new liner notes by Ashley Kahn. (Those who order the LP online also get a 7-inch with alternate takes of "Giant Steps" and "Naima.") Sept. 18, Rhino. (Chinen)
Sylvie Courvoisier Trio
Pianist and composer Sylvie Courvoisier has established a rare degree of intuitive insight in her working trio with bassist Drew Gress and drummer Kenny Wollesen. Free Hoops, by turns prickly or percolating, carries a series of dedications to musical figures ranging from Claude Thornhill and John Zorn. It also picks up where Courvoisier left off on D'Agala, one of the more acclaimed piano trio releases of 2018. Sept. 18, Intakt. (Chinen)
Creative Legacy Ensemble
The roots of Creative Legacy Ensemble reach back almost 50 years, to Ornette Coleman and two current members: pianist Karl Berger and vocalist Ingrid Sersto. Silhouette also has veterans like trumpeter Steven Bernstein and drummer Billy Martin, who know when to push hard, pull back, or add sonic textures without muddying each other's vision. Sept. 18, Amulet. (Sarah Geledi)
Joe Farnsworth
Joe Farnsworth's Time to Swingfeatures the drummer in a stellar studio meeting with pianist Kenny Barron and bassist Peter Washington, plus trumpeter Wynton Marsalis on four tracks. But one highlight is a solo act: Farnsworth's "One For Jimmy Cobb," which mirrors the dynamics, use of space and intensity that distinguished Cobb as a leading voice from the drums for seven decades. Sept. 18, Smoke Sessions Records. (Greg Bryant)
Bill Frisell Trio
The Bill Frisell Trio released a gorgeous and spirited album, Valentine, last month. Under different circumstances, they'd be touring behind it now, crisscrossing the country and heading abroad. Instead the band — Frisell on guitar, Thomas Morgan on bass, Rudy Royston on drums — played a few porch gigs, and at least one from a rooftop. This livestream from the Blue Note is their second notable pandemic club date, following a sublime album-release gig at the Vanguard. Sept. 18. (Chinen)
Tim Garland
A British saxophonist best known stateside for his association with Chick Corea, Tim Garland furthers his interest in Third Stream lyricism on ReFocus, which draws inspiration from Stan Getz's classic 1962 album Focus. With the exception of its opening track, which pays outright homage, every composition on the album is a Garland original, designed for an ensemble with rhythm section, harp and chamber strings. Sept. 18, Edition. (Chinen)
Tom Guarna
Guitarist and composer Tom Guarna combines sharp intellect with deep lyricism on Spirit Science, an album that puts all of his best traits forward — including the ability to marshal an all-star group, which in this case consists of saxophonist Ben Wendel, pianist Aaron Parks, bassist Joe Martin and drummer Justin Faulkner. Sept. 18, Destiny Records. (Chinen)
Morgan Guerin
A true-blue multi-instrumentalist — equally,and scarily proficient on saxophone, bass, keyboards, drums and production — Morgan Guerin levels up in every sense on The Saga III, which releases on Sept. 18. The album reveals a young musical thinker with a knack for burrowing deep into a sound. But he also plays well with others, as he'll demonstrate in Wishes, a Roulette premiere that will be available on various platforms on Oct. 8. (Chinen)
Takuya Kuroda
Trumpeter Takuya Kuroda lays the vibe down thick on his sixth offering as a leader, Fly Moon Die Soon. It's a groovy, funky soundtrack endemic of this time. Kuroda forgoes recording with a live band to focus on sounds that can be created in a home studio with thoughtfully infectious beats and samples. Still, there are some slick vocal cameos here, by Corey King and Alina Engibaryan. Sept. 18, First World Records. (Geledi)
Orlando Le Fleming
An outstanding bassist with credits ranging from Leslie Odom, Jr. to the collective Owl Trio, Orlando Le Fleming take a turn toward muscular fusion on Romantic Funk: The Unfamiliar. He has the right crew for the task: Philip Dizack on trumpet, Will Vinson on saxophone, Sean Wayland on keys and both Kush Abadey and Nate Wood on drums. Sept. 18, Whirlwind Recordings. (Chinen)
Brad Mehldau
Be wary of Brad Mehldau's latest solo piano album, Suite: April 2020. The suite vividly conjures emotions most of us felt months ago, and most likely linger today: feelings of "waiting," "yearning" and "uncertainty," all names of tunes here. Maybe this album will be more enjoyable when we are detached from the circumstances that created it. But that's what great art does: mirror reality. Sept. 18, Nonesuch. (Simon Rentner)
Thelonious Monk
After a brief uncertain period, fans of Thelonious Monk will be able to hear one of his most anticipated archival recordings. Palo Alto finds him swinging with bassist Larry Gales, drummer Ben Riley and saxophonist Charlie Rouse at a high school, before a diverse community audience. At the time of this 1968 performance, the sound of Monk's music represented triumph over levels of political, economic and personal adversity. Sept. 18, Impulse! (Bryant)
Raphaël Pannier Quartet
The Paris-born drummer Raphaël Pannier brings a deeply thoughtful approach to his debut, FAUNE, which combines original pieces with touchstones by Ornette Coleman, Messiaen and Ravel. Pannier's mentor, alto saxophonist Miguel Zenón, galvanizes an ensemble that also includes Aaron Goldberg on piano and François Moutin on bass (with classical pianist Giorgi Mikadze guesting on a few pieces). Sept. 18, French Paradox. (Chinen)
Ralph Peterson & The Messenger Legacy
Drummer Ralph Peterson continues to usher mentor Art Blakey's legacy into a new century. His Onward & Upward unites 17 heavyweight musicians, including 14 former Jazz Messengers: among them, pianist Joanne Brackeen and saxophonist Craig Handy. Anchored by Peterson's unbridled swing and soulful finesse, the album cooks with new tunes that uphold the Messenger tradition. Sept. 18, Onyx Productions. (Monifa Brown)
Matthew Shipp Trio
Pianist Matthew Shipp's second album of 2020 is a new trio recording called The Unidentifiable. The excavations are deep, yielding memorable sonic landmarks on tracks like "Regeneration" and "Blue Transport System." Shipp's trio, with bassist Michael Bisio and drummer Newman Taylor Baker, leads us through a navigation of spirits — and when the trip is over, they bring us back home. Sept. 18, ESP-Disk. Shipp also plays a solo livestream on Oct. 17. (Bryant)
Diego Urcola Quartet Featuring Paquito D'Rivera
The fine Argentinean trumpeter Diego Urcola can often be found in the bands of clarinetist, saxophonist and NEA Jazz Master Paquito D'Rivera — who repays the favor on El Duelo, a spirited pianoless-quartet date featuring Hamishi Smith on bass and Eric Doob on drums. Sept. 18, Sunnyside Records. (Chinen)
Dan Weiss & Starebaby
Two years ago drummer Dan Weiss released Starebaby, a jazz-meets-metal experiment steeped in personal obsession and sly musical parallels. Natural Selection, his follow-up, is even more assured in its collision of forces, and in the spectacular abilities of an improvising cohort — Matt Mitchell and Craig Taborn on keyboards, Trevor Dunn on bass and especially Ben Monder on guitar — that understands this music as something not just exciting and workable but also perfectly intuitive. Sept. 18, Pi Recordings. (Chinen)
Miki Yamanaka
After a gig in New York City, I would often end the night at Smalls or Mezzrow, to wind down — and more importantly, to hang at the after-hours jam session and possibly sing some more! It was always a joy finding pianist Miki Yamanaka. I love her feel, timing and sensitivity as an accompanist. As a leader, these elements can be heard on Human Dust Suite. In addition to piano, she plays the vibraphone alongside alto saxophonist Anthony Orji, bassist Orlando le Fleming and drummer Jochen Rueckert. Sept. 18, Outside in Music. (Lezlie Harrison)
Keyon Harrold
Trumpeter Keyon Harrold was already on the record as a voice for social justice when, in early June, he showed upat a Black Lives Matter rally in Brooklyn to play "We Shall Overcome" and "This Land is Your Land," in a moment that powerfully captured the spirit in the air. He'll surely bring similar urgency to his livestream from the Blue Note Jazz Club. Sept. 19. (Chinen)
Melissa Aldana
In spite of present circumstances, this has been a productive season for tenor saxophonist Melissa Aldana. She does valiant work on Artemis, the sharp new Blue Note debut by a self-titled post-bop collective; perhaps you also caught her with Dan Tepfer in our Live and in Lockdown presentation. She'll play a livestream from The Jazz Gallery — her second home, and a leader in building online community over the last several months — with Sullivan Fortner on piano, Pablo Menares on bass and Kush Abadey on drums. Sept. 24, The Jazz Gallery. (Chinen)
Blue Note Re:imagined
For 81 years, Blue Note Records has prided itself on pushing the music and its presentation beyond limits. Blue Note Re:imaginedpairs that ethos with some electrifying young talents, like saxophonists Shabaka Hutchings and Nubya Garcia, who take turns at covers spanning the label's catalogue. Blue Note stalwart Wayne Shorter's compositions are well represented, with Ezra Collective's hypnotic take on "Footprints" and a pocket-deep journey to "Armageddon" from Norwegian outfit Fieh. Sept. 25, Blue Note. (Trevor Smith)
Milford Graves
The 2018 documentary Full Mantis is a stirring portrait of the multidisciplinary percussionist Milford Graves, revealing his ongoing study of rhythm via drumming and martial arts as well as the human heartbeat. This summer brought news of Graves' battle with amyloid cardiomyopathy, also called stiff heart syndrome, which gives a new urgency to his studies. This fall, Ars Nova Workshop and The Institute of Contemporary Art at the University of Pennsylvania present "Milford Graves: A Mind Body Deal," a retrospective exhibit featuring over 40 of Graves' creations and artifacts from his six-decade career. Sept. 25 through Jan. 24, 2021, ICA. (Bryant)
Adam Kolker
Adam Kolker titled his new album, Lost, after a classic Wayne Shorter composition — Shorter being not only a deep influence on tenor and soprano saxophones, but also a lodestar for musical design. The album is an homage with abundant liberties taken, as Kolker pilots a go-anywhere quartet with Bruce Barth on piano,Ugonna Okegwo on bass and Billy Hart on drums. Sept. 25, Sunnyside Records. (Chinen)
Diana Krall
The last time we hailed a new album by Diana Krall, she was traveling in tandem — with her dear friend Tony Bennett, for a program of Gershwin tunes. Krall's next release will be a solo endeavor, but one with a phantom collaborator close at hand. This Dream of You features material she had been working on with producer Tommy LiPuma before he died in 2017 — with several different blue-chip ensembles. Sept. 25, Verve. (Chinen)
Christian McBride Big Band
For Jimmy, Wes, and Oliver is a hip hat tip to the winning 1966 collaborations between Jimmy Smith, Wes Montgomery and Oliver Nelson. The Christian McBride Big Band, with the added firepower of longtime friends organist Joey DeFrancesco and guitarist Mark Whitfield, score another victory here. The arrangements speak soulfully, and nearly half the tracks are streamlined to quartet, including a memorably swinging DeFrancesco blues, "Don Is." Sept. 25, Mack Avenue. (Bryant)
Charles McPherson
Saxophonist Charles McPherson's strong personality — rooted in the blues bounce, slither and weave — makes his improvisation the perfect compliment for dance. But ballet may not be the first genre you'd pair him with. His latest album, Jazz Dance Suites, was inspired by his daughter Camille, a soloist in the San Diego Ballet. Instead of stretching out on longer solos, the compositions fall within programmatic parameters. The result is often contemplative, best to be digested in one sitting. Moods blend into one another, anchoring a story appreciated on record while we eagerly await a stage production. Sept. 25, Chazz Mack Music. (Alex Ariff)
Andrew Renfroe
Guitarist Andrew Renfroe is as passionate about John Coltrane as he is about roots blues, and that approach is fully evident on "Someday Baby," an absorbing take on the Mississippi Fred McDowell classic on his forthcoming Dark Grey. Guest altoist Braxton Cook has an infectious synergy with Renfroe, and they're aided by pianist Takeshi Ohbayashi and bassist Luke Sellick along with the bounce of Curtis Nowosad on electric and acoustic drums. Sept. 25. (Bryant)
Fumi Tomita
Celebrating Bird: A Tribute to Charlie Parkerfinds seasoned bassist Fumi Tomita extending the idea of the "contrafact" — new tunes composed over existing harmonic progressions. So we have "Like Sigmund," a take on Parker's "Segment," and "Intersection," instead of "Repetition," all played by a quartet with saxophonist David Detweiler in the hot seat. Sept. 25, Next Level Records. (Chinen)
Doug Webb
The classic organ trio sound has its share of resourceful torchbearers, and among them is saxophonist Doug Webb, a longtime fixture on the Los Angeles scene and a current anchor of the Posi-Tone label. His easygoing rapport with Hammond B-3 organist Brian Charette and drummer Andy Sanesi makes Apples & Oranges a refreshing ride. Sept. 25, Posi-Tone Records. (Chinen)
Michael Wollny
A German pianist who combines a pristine touch with a capacity for surprise, Michael Wollny recorded his first solo piano album, Mondenkind, in the early weeks of the coronavirus pandemic. The surreal solitude of that experience inspired the album's title ("Moon Child") and its sense of weightless wonder. Sept. 25, ACT Music. (Chinen)
OCTOBER
Herb Alpert
Trumpeter, bandleader, chart-topper, mogul, patron: Herb Alpert has led a storied career, and he certainly isn't ready to ride into the sunset. He's the subject of an admiring new documentary — Herb Alpert Is..., by John Scheinfeld, whose previous film was Chasin' Trane: The John Coltrane Documentary. The doc will have a virtual premiere via Facebook Live on Oct. 1; the following day will see a career-spanning boxed set by the same title, on 3 CDs or 5 LPs, with an accompanying book. Oct. 2, Herb Alpert Presents. (Chinen)
Awakening Orchestra
Political protest meets ambitious orchestration on volume ii: to call her to a higher plain, the second album by this large ensemble, led by composer Kyle Saulnier. Arriving one month before the presidential election, it's a reflection on this nation's higher ideals and a showcase for some of the finest section players on the scene, like trumpeters Nadje Noordhuis and Seneca Black. Oct. 2, Biophilia. (Chinen)
Claire Daly
For baritone saxophonist and flutist Claire Daly, Rahsaan Roland Kirk was the 5,000-pound man in the room. With pianist Eli Yamin, bassist Dave Hofstra and drummer Peter Grant, Daly pays Kirk homage on Rah! Rah!, using her own creative tender to pay the way. The rambunctious "Volunteered Slavery" morphs into Sly Stone's "Everyday People." An Afro-Cuban feel reframes "Theme For The Eulipions." And Claire's flute work shines on an inspired take on Kirk's "Bright Moments," which she calls "Momentus Brighticus." Oct. 2, Ride Symbol Records. (Gary Walker)
Ella Fitzgerald
A new Ella Fitzgerald album is objectively good news, but this one, recorded in concert in 1962, is an especially choice find. The Lost Berlin Tapes spent more than half a century in the vault — not only unreleased, but also unheard. The recordings were found unopened in the private collection of Verve founder and producer Norman Granz, who also managed Fitzgerald, but had moved on from the label by then. "Buried treasure" is hardly too effusive a term. Oct. 2, Verve. (Chinen)
Lafayette Gilchrist
Lafayette Gilchrist reflects the current political and social climate in his hometown of Baltimore on Now, the pianist-composer's first trio album in 13 years. With Herman Burney on bass and Eric Kennedy on drums, the double album emotionally explores issues ranging from police brutality ("Assume the Position") to the racial economic wealth gap ("Old Shoes Come to Life"). Gilchrist simultaneously encapsulates the angst and amore associated with life in the inner city through the eyes of people of color in his signature dual-handed improvisation. Oct. 2, Lafayette Gilchrist Music. (Keanna Faircloth)
Ben Goldberg and Kenny Wollesen
Clarinetist and composer Ben Goldberg has been nothing if not productive in recent months — among other things, releasing new music daily, free of charge, in a project he calls Plague Diary. Speaking in relative terms, Music for an Avant-Garde Massage Parlour is a more conventional release: a beautifully introspective duo collaboration with drummer Kenny Wollesen, whose contributions range from a droning vibraphone to the rustle and thump of atmospheric percussion. Oct. 2. (Chinen)
Noah Haidu
Kenny Kirkland, who died in 1998, was a pianist of supreme depth and brio. Doctone is the new album by an ardent admirer, Noah Haidu. Somehow it's the first album-length treatment of Kirkland's music, arriving in tandem with a book by Haidu — who smartly enlists some heavies, like drummer Billy Hart, bassist Todd Coolman and saxophonists Gary Thomas, Steve Wilson and Jon Irabagon. Oct. 2, Sunnyside. (Chinen)
Javon Jackson
Tenor saxophonist Javon Jackson reaffirms his commitment to lyricism, and his foothold in the modern jazz tradition, on Déja Vu. With pianist Jeremy Manasia, bassist David Williams and drummer McClenty Hunter, Jackson essays a balance of standards and near-standards, like "Martha's Prize," which he used to play with its composer, Cedar Walton. Oct. 2, Solid Jackson Records. (Chinen)
Dafnis Prieto Sextet
Following up on his 2019 Grammy Award-winning album, Back to the Sunset, Dafnis Prieto — the Cuban-born drummer, composer, educator and MacArthur Fellow — returns with a "see-through repertoire" on Transparency. Saxophonists Román Filiú and Peter Apfelbaum join the sextet. Oct. 2, Dafnison Music. (Harrison)
Angelica Sanchez and Marilyn Crispell
Duo piano albums can be a tricky proposition, unless the pianists in question share a mutual understanding along with a sensitivity to the moment. Angelica Sanchez and Marilyn Crispell are two such pianists, and on How to Turn the Moon, they demonstrate a meld that feels so natural, you might forget just how uncommon it is. Oct. 2, Pyroclastic Records. (Chinen)
Dayna Stephens Quartet
We know that with practice, you can finally get to Carnegie Hall. But the Village Vanguard? That takes skill, tenacity, and perhaps a first-place ranking as Rising Star Tenor Saxophonist in the 2019 Downbeat Critics Poll — not to mention a killing band. Dayna Stephens brought it all for Right Now! The Dayna Stephens Quartet Live at the Village Vanguard, which first saw release in Japan last fall. Aaron Parks joins him on piano, along with Ben Street on bass and Gregory Hutchinson on drums. Oct. 2, Contagious Music. (Harrison)
Brianna Thomas
It has been six years since Brianna Thomas's debut, and her forthcoming album, Everybody Knows, is a carefully curated presentation of reimagined songs paired with original compositions. From a soulful offering of "Don't Let the Sun Catch You Crying" to a timely rendition of Nina Simone's "Mississippi Goddam," the album exhibits an edgier, more mature side of this singer-songwriter. Oct. 2, self-released. (Faircloth)
Sam Decker
Saxophonist Sam Decker draws clear inspiration from 20th-century composers like Shostakovich and Bartok, but he's an improviser both in theory and in practice. Shrove chronicles his spontaneous connection with partners including clarinetist Michael Sachs and bassist Aryeh Kobrinsky. Oct. 9, Sunnyside. (Chinen)
Josh Johnson
If you have admired the recent work of guitarist Jeff Parker on record (and if you haven't, now is a good time to start), you know the airy yet focused sound of alto saxophonist Josh Johnson. On Freedom Exercise, his own assured debut, Johnson plays a range of instruments — analog synths and percussion as well as saxes, flute and bass clarinet — alongside bassist Anna Butterss, guitarist Gregory Uhlmann and drummer Aaron Steele. Oct. 9, Northern Spy. (Chinen)
Dave Koz
A New Day is the 20th album by saxophonist and smooth jazz regent Dave Koz, and his first of all-new material in a decade. The hopeful glint in its title is fully intentional: what Koz describes as "a musical hug" was stitched together in recent months, with all the musicians — including featured guests like vocalist Brian McKnight and bassist Meshell Ndegeocello — recording their parts remotely. Koz will roll out the album with a guest-laden livestream eventon Oct. 9, at 7 p.m. EDT. (Chinen)
Ron Miles
The trademark warmth of Ron Miles' cornet sound, and the pastoral beauty of his compositions, are both in full effect on Rainbow Sign — a welcome sequel to the standout 2018 album I Am A Man, which introduced an all-star band with guitarist Bill Frisell, pianist Jason Moran, bassist Thomas Morgan and drummer Brian Blade. Oct. 9, Blue Note. (Chinen)
Simon Moullier
The French-born vibraphonist Simon Moullier isn't a known quantity to many jazz fans, but his auspicious debut album, Spirit Song, feels likely to turn the tide. It's a well-contoured post-bop effort that showcases both his skills as a player and his ingenuity as a composer, with guest contributions from saxophonists Dayna Stephens and Morgan Guerin. Oct. 9, Outside in Music. (Chinen)
Edward Simon
Venezuelan-born pianist and composer Edward Simon curates a survey of his career on 25 Years, drawn from more than a dozen albums, with collaborators including saxophonists Mark Turner and David Binney and bassists John Patitucci and Scott Colley. Oct. 9, Ridgeway Records. (Chinen)
Sun Ra Arkestra
The pioneering keyboardist composer and bandleader known as Sun Ra left the planet more than a quarter century ago — but if you've been fortunate enough to experience his Arkestra lately, you know his legacy is not just alive but thriving. Under the inexhaustible stewardship of saxophonist Marshall Allen, the band is very much an active proposition, not only as a Ra-devoted repertory band but also as a living organism. Fresh evidence for this claim is forthcoming on Swirling. Oct. 9, Strut Records. (Chinen)
Peter Bernstein
In June, after months of teaching at home, guitarist Peter Bernstein braved the pandemic and went into a studio with bassist Peter Washington, pianist Sullivan Fortner and drummer Joe Farnsworth, to remind us What Comes Next. From the relaxed "Simple As That" to a previously unrecorded Sonny Rollins calypso, "Newark News," the music tells the story, and it's a promising one. Oct. 16, Smoke Sessions. (Walker)
Earshot Jazz Festival
A beacon on the contemporary scene and a linchpin of the Seattle jazz ecology, the Earshot Jazz Festival will be fully virtual this year, with three weeks of programming. Among the highlights: a duo of pianist Gerald Clayton and his father, bassist John Clayton; vocalist Johnaye Kendrick; saxophonist Lakecia Benjamin; and guitarist Bill Frisell. The fest's artist-in-residence is Seattle-based trumpeter and writer-actor Ahamefule J. Oluo. Oct. 16 through Nov. 8. (Chinen)
Marshall Gilkes
Trombonist Marshall Gilkes' clear-as-day tone evokes blue skies above a mountaintop. His brass work resembles the hue of a French horn. He's quite gifted as a composer too. Those concepts were impressively scaled-up for the WDR Big Band on his last outing Köln. On Waiting to Continue, his poignant ideas are distilled to a trio, with no chordal instruments to bail him out. This is ear candy, especially for fans of virtuoso trombone playing. Oct. 16, self-released. (Rentner)
Anja Lechner / François Couturier
Two pure improvisors, German cellist Anja Lechner and French pianist François Couturier, draw from a massive database of internalized European classical traditions. While creating Lontano, their influences range from Bach to Anouar Brahem, to Henri Dutilleux. But the material is merely a launching pad for these artists; now approaching two decades performing together, they've codified their own improv language — a gorgeous interplay that many musicians work a lifetime to find. Oct. 16, ECM Records. (Rentner)
David Liebman / Randy Brecker / Marc Copland / Drew Gress / Joey Baron
The shared experience within this all-star quintet — saxophonist David Liebman, trumpeter Randy Brecker, pianist Marc Copland, bassist Drew Gress and drummer Joey Baron — is a rare commodity, but that doesn't make it rarefied. What you hear on QUINT5T is a relaxed and rugged interplay, almost matter-of-fact in its mastery. Oct. 16, Innervoice Jazz. (Chinen)
Lionel Loueke
A mentor in Buddhism can be equated to a skillful instructor, who inspires students to be masters in their studies. On his new album, HH, guitarist Lionel Loueke exquisitely shows gratitude to his musical sensei, Herbie Hancock. All but two of the 14 tunes are staples in the jazz repertoire. Hang up your hang ups, pour a glass of wine and go driftin' as you dig this actual proof of love and respect from a true disciple. Oct. 16, Edition. (Harrison)
Nate Wooley
Nate Wooley's Seven Storey Mountain VI is the latest chapter of a new-music epic that has earned high acclaim, for the scope of its American vision and the sonic sweep of its execution. Along with Wooley's trumpet and the work of core collaborators like drummers Ryan Sawyer and Chris Corsano, it features an all-female choir, pedal steel guitarist Susan Alcorn, guitarist Ava Mendoza and others. Oct. 16, Pyroclastic. (Chinen)
Darcy James Argue
Five years ago, composer Darcy James Argue premiered Real Enemies, a multimedia production commissioned by the Next Wave Festival at BAM. Created in collaboration with writer-director Isaac Butler and theatrical designer Peter Nigrini, it's a meditation on the stubborn strain of conspiracy theories in American political life. Jazz Night in America documented the piece with a concert video and radio show, and a subsequent album was Grammy-nominated — but the piece's new presentation, for Cal Performances at Home, was specifically designed for the streaming experience. Just be aware that while you watch, someone might be watching you. (I'm kidding. Or am I?) Oct. 21, Cal Performances. (Chinen)
Tim Berne's Snakeoil
Can there be too many Tim Berne releases in one year? Obviously not: the indefatigable saxophonist and composer has been pandemic-prolific, putting out archival recordings and making new ones under lockdown. Now comes Live, the second album on Intakt this year to feature Snakeoil, his flagship ensemble with clarinetist Oscar Noriega, pianist Matt Mitchell and percussionist Ches Smith. Disc 1 was recorded at Firehouse 12 in 2017, and Disc 2 is from a Roulette concert in 2009. You don't have to be a Berne completist to be excited about that (but it helps). Oct. 23, Intakt. (Chinen)
Bootsy Collins
"Glory be to the one, who knows what the funk's about," sang Bootsy Collins in 1976's "Stretchin' Out." Nearly 45 years later, Bootsy has held firm on the funky gospel of his mentor James Brown, proselytizing with the groove on The Power of the One. The album knows no bounds, with slick collaborations from the galaxies of jazz (Christian McBride, Branford Marsalis, George Benson), blues (Christone "Kingfish" Ingram) and hip-hop (Snoop Dogg). Oct. 23. (Smith)
The Doxas Brothers
The core relationship in The Doxas Brothers is a lifelong one: between Jim and Chet Doxas, who grew up in musical household in Montréal. Separately and together, they've earned respect not only on that city's scene but well beyond — notably in Riverside, a Carla Bley tributeformed by Dave Douglas and featuring Bley herself. The Circle finds Jim, a drummer, and Chet, a saxophonist, working in a smartly rugged band with bassist Adrian Vedady and, as a guest luminary, pianist Marc Copland. Oct. 23, Justin Time. (Chinen)
Steph Richards
A trumpeter-composer who has justly earned acclaim for breaking out of the mold, Steph Richards take it a step further on Supersense — a collaboration with multimedia artist Sean Raspet, who created a series of scents for the physical package, in an abstract riff on Scratch-n-Sniff. If this sounds like a gag, consider the company Richards keeps here: pianist Jason Moran, bassist Stomu Takeishi and drummer Kenny Wollesen. Oct. 23, Northern Spy. (Chinen)
Joel Ross
Who Are You? ponders an age-old question, with every track exploring an answer. A follow-up to Joel Ross' critically acclaimed debut, this album is a work of self-reflection presented amid a tumultuous societal backdrop. The vibraphonist's band Good Vibes has Immanuel Wilkins on alto saxophone, Jeremy Corren on piano, Kanoa Mendenhall on bass and Jeremy Dutton on drums, with harpist Brandee Younger on a few tracks. Oct. 23, Blue Note. (Faircloth)
Luke Stewart
Bassist-composer Luke Stewart's Exposure Quintet is the result of an intergenerational convergence of Chicago musicians: Edward Wilkinson, Jr., Ken Vandermark, Jim Baker and Avreeayl Ra. Stewart's participation in the Exposure Series at Elastic Arts in Chicago inspired him to create a continuation of ideas — an audible museum piece that connects through lines across time and provides a hopeful glimpse into the future. Oct. 23, Astral Spirits. (Faircloth)
Cortex
Cortex falls high on the list of European improv groups that should be better known in the United States. Legal Tender is its fourth album for the Clean Feed label, and it once again finds the members of the quartet — trumpeter Thomas Johansson, saxophonist Kristoffer Berre Alberts bassist Ola Høyer and drummer Gard Nilssen — throwing down in smart and subversive ways. Oct. 30, Clean Feed. (Chinen)
Mary Halvorson's Code Girl
With Code Girl, guitarist Mary Halvorson turned a set of new challenges into one of the most striking albums of 2018. She then widely toured the project — a chamber-improv art-song experiment with Amirtha Kidambi on vocals, Michael Formanek on bass, Tomas Fujiwara on drums and either Ambrose Akinmusire or Adam O'Farrill on trumpet — and discovered new facets in the music. So another round should be no surprise. What may be a surprise about the new Code Girl album, Artlessly Falling, is the presence of Robert Wyatt, the sagelike British progressive singer, songwriter and percussionist who helped inspire this turn in Halvorson's music in the first place. He appears alongside guest saxophonist María Grand, who also contributes vocals. (The trumpeter is O'Farrill.) Oct. 30, Firehouse 12. (Chinen)
Keith Jarrett
The arrival of any new solo piano concert recording by Keith Jarrett is cause for celebration, but Budapest Concert warrants genuine excitement. A double album chronicling a magnificent 2016 performance at Béla Bartók Concert Hall, it presents an expansive portrait of Jarrett's persona in this format, ranging from boppish exuberance to dirgelike sobriety, with much else in between. Oct. 30, ECM. (Chinen)
Emi Makabe
Hyperacute technique meets folkloric timbre in the music of Emi Makabe, a vocalist who also plays shamisen, the three-stringed Japanese instrument. Her debut, Anniversary, finds her in excellent company: Vitor Gonçalves on piano and accordion,Thomas Morgan on bass and Kenny Wollesen on drums and vibraphone. Oct. 30, Greenleaf Music. (Chinen)
Junk Magic
Jazz and electronic music have rarely seen an alchemy as successful as keyboardist Craig Taborn's Junk Magic, released in 2004. Compass Confusion is the sequel we didn't see coming, informed at every turn by the deep-focus interactions of Taborn's improvising cohort: Chris Speed on clarinet and saxophone, Mat Maneri on viola, Erik Fratzke on bass and David King on drums. Oct. 30, Pyroclastic. (Chinen)
The Warriors of the Wonderful Sound
This Philadelphia-based experimental big band, led by alto saxophonist Bobby Zankel, premiered the music on Soundpath in 2012. Composed for the group by avant-garde legend Muhal Richard Abrams, it finally sees release in a version recorded in 2018, in memorial tribute to Abrams, with Marty Ehrlich conducting and a roster bolstered by the likes of cornetist Graham Haynes. Oct. 30, Clean Feed. (Chinen)
Ben Wendel
It's nice when bandleaders let go of their egos and find vulnerability. High Heart is saxophonist Ben Wendel's effort in making a sincere statement by allowing Michael Mayo's disarming voice be a focal point, followed by two keyboardists, Shai Maestro and Gerald Clayton. Drummer Nate Wood and bassist Joe Sanders complete the sextet, whose heartfelt music is reminiscent of early Pat Metheny. Oct. 30, Edition. (Rentner)
NOVEMBER
The New Orleans Collection
Newvelle Records, the vinyl-only subscription label, celebrates a rich musical legacy with loving care on The New Orleans Collection. It comprises four new albums made earlier this year — by Delta bluesman Little Freddie King; indomitable soul queen Irma Thomas; rollicking rhythm-and-blues pianist Jon Cleary; and, in a poignant turn, pianist Ellis Marsalis, who died of COVID a few weeks after the session, which also features his son Jason on vibraphone. Nov. 1, Newvelle. (Chinen)
Fred Hersch
Pianist Fred Hersch's 2017 autobiography is titled "Good Things Happen Slowly." His new solo recording could be titled "Good Things Happen Alone" (a strong encouragement to all of us these days). Songs From Home was recorded in his home studio on his 50-year old Steinway B. He'll tell you: "Every Steinway has its own personality. It's handmade." These 10 handmade tales combine standards like "After You've Gone" with a couple of Hersch originals. Solitude meets celebration with Lennon-McCartney's "When I'm 64," all expressions from this 64-year old who wonderfully shares his depth of a life in music. Nov. 6, Palmetto; Hersch celebrates Songs From Home at The Village Vanguard on Nov. 6 and 7. (Walker)
Yellowjackets
Yellowjackets XL, the 25th album by this pacesetting fusion group, is a collaboration with the WDR Big Band. That broad canvas sheds new light on some well-traveled pieces, without diminishing the tight rapport between the band members: saxophonist Bob Mintzer, keyboardist Russell Ferrante, drummer Will Kennedy and electric bassist Dane Alderson. Nov. 6, Mack Avenue. (Chinen)
Jon Irabagon
Utter fearlessness has always been a defining trait of saxophonist Jon Irabagon, and it's expressed most clearly in I Don't Hear Nothin' But the Blues, his noise-improv collaboration with guitarist Mick Barr and drummer Mike Pride. The band's third album bears the title Anatomical Snuffbox, and takes the form of a raucous, unbroken 47-minute free improvisation; joining the core trio is guitarist Ava Mendoza, who adds depth and daring even as she fits right in. Nov. 10, Irabbagast Records. (Chinen)
Jason Robinson
Saxophonist and composer Jason Robinson made Harmonic Constituent, (PSF #081119) as a meditation on the rugged coastline of Mendocino County in Northern California, where he'd spent time on an artistic retreat. The album — featuring a top-flight band with Joshua White on piano, Drew Gress on bass and Ches Smith on drum set and glockenspiel — turns Robinson's reverie into a dynamic experience, one that feels all the more poignant in light of current events. Nov. 10, Playscape Recordings. (Chinen)
Susan Alcorn
A pedal steel guitar virtuoso with a sharp exploratory ken, Susan Alcorn edges further into the realm of progressive jazz on Pedernal, her entrancing new album; it features an elastic quintet with guitarist Mary Halvorson, violinist Mark Feldman, bassist Michael Formanek and drummer Ryan Sawyer. Nov. 13, Relative Pitch. (Chinen)
Charles Mingus
The two lineups featured on Charles Mingus @ Bremen 1964 & 1975 respond brilliantly to unique challenges. The Eric Dolphy / Johnny Coles / Clifford Jordan / Jaki Byard team of 1964 were luminaries for a groundbreaking sound largely unheard outside the United States. The audience's hesitation doesn't slow the zeal of these musicians; instead it further emphasizes just how jaw-dropping they were. The George Adams / Jack Walrath / Don Pullen team accompanied Mingus at the height of his acclaim and, based on the raucous reception, exceeded all expectations. But drummer Dannie Richmond may be the true MVP here. His drive catalyzes both groups, further proving why he endured as the most tenured sideman in the Mingus Workshop. Nov. 13, Sunnyside. (Bryant)
The Royal Bopsters
Party of Four, a follow-up to The Royal Bopsters' buoyant 2015 debut, finds these torchbearers of the bop vocalese style in harmonic lockstep again, with vocalist Sheila Jordan, bassist Christian McBride and the late singer-songwriter Bob Dorough joining the fun. The album — dedicated to founding Bopster Holli Ross, who died in May — is a lively celebration of the group, with arrangements abounding with giddy delight. Nov. 13, Motéma. (Smith)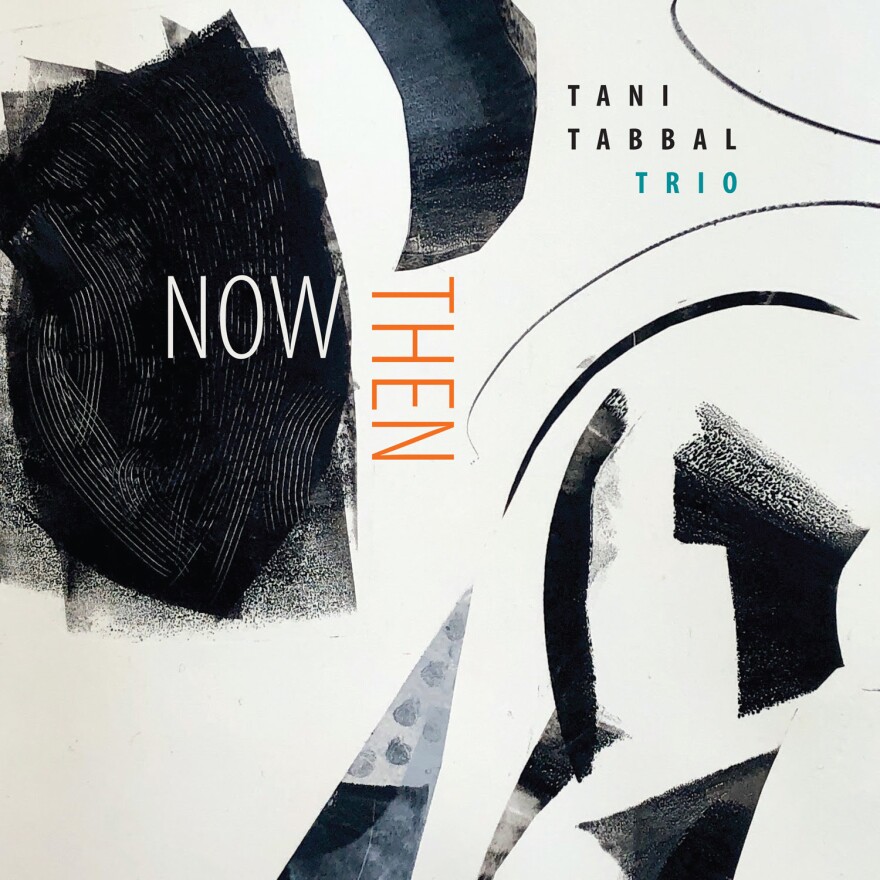 Tani Tabbal Trio
A Chicago-born drummer well familar to observers of experimental music, Tani Tabbal has established a sturdy and flexible rapport with his trio, featuring alto saxophonist Adam Siegel and bassist Michael Bisio. Now Then presents a bouquet of new compositions, with more than a whisper of influence from Sun Ra. Nov. 13, Tao Forms. (Chinen)
Ingrid Laubrock
For years, tenor saxophonist Ingrid Laubrock has kept a dream diary, as a glimpse into the subconscious. Dreamt Twice, Twice Dreamt draws from that wellspring, serving a batch of dream-inspired compositions two ways: Disc 1 features the EOS Chamber Ensemble, conducted by Susanne Blumenthal; Disc 2 pares down to a combo with Sam Pluta on electronics, Cory Smythe on piano and quarter-tone keyboard, Zeena Parkins on harp, Adam Matlock on accordion and Josh Modney on violin. Nov. 20, Intakt. (Chinen)
Monty Alexander
Love You Madly: Live at Bubba's is the latest discovery for the jazz archeologists at Resonance Records. It's an incendiary 1982 set by pianist Monty Alexander, who's been known to start a fire or two. From the Caribbean feel of his "Eleuthera" to the gorgeous ballad "Consider" to the swinging title track, by Duke Ellington, it finds the Jamaican jazzman in top form — leading a group with bassist Paul Berner, drummer Duffy Jackson and percussionist Robert Thomas, Jr. Nov. 27 on vinyl, Dec. 4 on CD, Resonance. (Walker)
George Coleman Quintet
Tenor saxophonist and NEA Jazz Master George Coleman turned 85 this spring. In Baltimore — which was recorded before he turned 50, at the Famous Ballroom — is his earliest known live recording as a leader, fronting a quintet with Danny Moore on trumpet, Albert Dailey on piano, Larry Ridley on bass and Harold White on drums. Nov. 27, Reel to Real. (Chinen)
Bill Evans
Resonance Records has made a cottage industry out of previously unissued Bill Evans from the 1960s. Live at Ronnie Scott'sis the label's third release featuring a short-lived but exceptional trio with bassist Eddie Gomez and drummer Jack DeJohnette, with a package reflecting all the love and care you'd expect. Nov. 27 on LP, Dec. 4 on CD, Resonance. (Chinen)
Eric Reed
Pianist Eric Reed has never had a problem finding composure in a musical setting, and that remains true of his new album, recorded in Los Angeles during the early phase of the pandemic. Titled For Such a Time As This, it features a crisp band of bright young up-and-comers: tenor and soprano saxophonist, Chris Lewis bassist Alex Boneham and drummer Kevin Kanner. Nov. 27, Smoke Sessions. (Chinen)
Sonny Rollins
Iconic saxophone superhero Sonny Rollins turned 90 this month. Rollins in Holland is a fitting celebration of newly discovered sessions recorded in 1967, during a six-year recording hiatus. The take-no-prisoners 11-track collector's item features Rollins in an energized pianoless trio, and for the first time with Dutch musicians: the late Ruud Jacobs on bass and Han Bennink on drums. The two-CD set features rare photos, interviews with the musicians, and essays from producers Zev Feldman and Frank Jochemsen, as well as Rollins biographer Aidan Levy. Nov. 27 on LP, Dec. 4 on CD, Resonance. (Brown)