Take Five: Hear the Latest Music From Kassa Overall, Dan Weiss, The Westerlies and More
Kassa Overall will release his second full-length album, 'I Think I'm Good,' next year.
Duane E. Savage
The Dan Weiss Trio: Thomas Morgan, Weiss, Jacob Sacks
John Rogers
Eri Yamamoto, whose new album is 'Goshu Ondu Suite.'
Jimmy Katz
The Westerlies: Chloe Rowlands, Andy Clausen, Riley Mulherkar and Willem de Koch
Shervin Lainez
Kevin Sun, whose new album is 'The Sustain of Memory'
Jessica Carlton
Kassa Overall, "Please Don't Kill Me (feat. Joel Ross and Theo Croker)"
Earlier this month I had the pleasure of giving a keynote talk at So What's Next? — a progressive jazz festival in the Netherlands, featuring acts of various stylistic aims. For me, the standout was an hour-long, almost completely spontaneous, fully mesmerizing duo concert by drummer Kassa Overall and pianist Sullivan Fortner.
I also caught the tail end of a separate performance by Overall, featuring the more hip-hop-flavored material from his 2019 solo debut, Go Get Ice Cream and Listen to Jazz. (Working with producer Paul Wilson, he operated mainly as a rapper, tapping out occasional beats on a synth pad.)
At one point, I had the chance to talk with Overall about his next album, I Think I'm Good, which is due out on Jan. 10. Last week he released a lead single, "Please Don't Kill Me," which has Theo Croker on trumpet and Joel Ross on vibraphone.
The song opens with Overall singing the phrase "Please don't kill me in your sleep," in an ascending major scale that veers off course with the word "sleep." The lyrics reflect a turn toward the topic of mental health, which Overall addresses from both a political and a personal standpoint. Throughout I Think I'm Good, he welcomes guests like pianists Craig Taborn and Vijay Iyer, harpist Brandee Younger, and singer Melanie Charles. On this track, Ross and Croker provide essential tone and texture, floating in and out of the center of the frame.
Dan Weiss Trio +1, "Orange"
Speaking of whip-smart drummers expanding the frame: Dan Weiss just released an excellent new album on Sunnyside, titled Utica Box. It's a set of chamberlike pieces for an augmented version of his working trio, which has Jacob Sacks on piano and Thomas Morgan on bass. The +1 in this case is a second bassist, Eivind Opsvik, who often adds a layer of plaintive melody using arco techniques.
"Orange," which arrives right in the middle of the album, is a fine illustration of this ensemble's strengths. Weiss is a maestro of soft dissonance, and Sacks knows how to deliver his message with style. The piece never feels like a sonic assault, in the manner of Starebaby, which Weiss dropped on us last year; instead, it's a runic meditation, patient and deep.
Eri Yamamoto Trio, "Goshu Ondo Suite, Part 1"
Goshu Ondo Suite, the new album by pianist and composer Eri Yamamoto, takes as its inspiration a Japanese folk song traceable to the Meiji Era. Using a melodic fragment as her core building block, Yamamoto composed a suite in seven parts, to be performed by her trio and a new-music vocal ensemble, Choral Chameleon.
The fluid interaction between vocal chorus and jazz trio is clear within the first minute of the opening movement, a literal convocation. (What the singers are expressing, in English, would be: "Everyone, let's get together!") Yamamoto steers this ship from the piano, with the help of a deft rhythm section, featuring David Ambrosio on bass and Ikuo Takeuchi on drums.
The Westerlies, "Robert Henry"
The brilliantly unclassifiable brass quartet known as The Westerlies has announced its third album, Wherein Lies the Good, due out on Jan. 31. Named after a solo piano composition by Robin Holcomb, which she recorded in the mid-1990s, the album features that piece in a custom arrangement for The Westerlies' instrumentation of two trumpets and two trombones. There are also nods to The Golden Gate Quartet, a landmark gospel vocal ensemble, and new originals by each member of the group.
The opening track, "Robert Henry," is one such original, by trombonist Andy Clausen; the video above, premiering here, captures footage from the recording session. The piece has a wide-open harmonic character that rings of the American plains, and its execution — by Clausen, fellow trombonist Willem de Koch, and trumpeters Riley Mulherkar and Chloe Rowlands — is a marvel of counterpoint and breath control. (Listen for some light hocketing after the two-minute mark, and the expressive sonic effects that kick in after 2:30.)
The Westerlies perform on Sunday at SubCulture in NoHo, and Dec. 8 at Threes Brewing in Brooklyn.
Kevin Sun, "The Rigors of Love: II"
Tenor saxophonist Kevin Sun made an assured solo debut last year with Trio, which put a personal spin on a familiar format. His new album, The Sustain of Memory, just out on Endectomorph Music, represents a significant ramping-up of ambitions. It's a collection of three extended suites, spread over two discs, and Sun swings for the fences with his sense of form and scale. His rhythm section throughout includes pianist Dana Saul; bassist Walter Stinson and drummer Matt Honor appear on the title suite and one called "Circle, Line."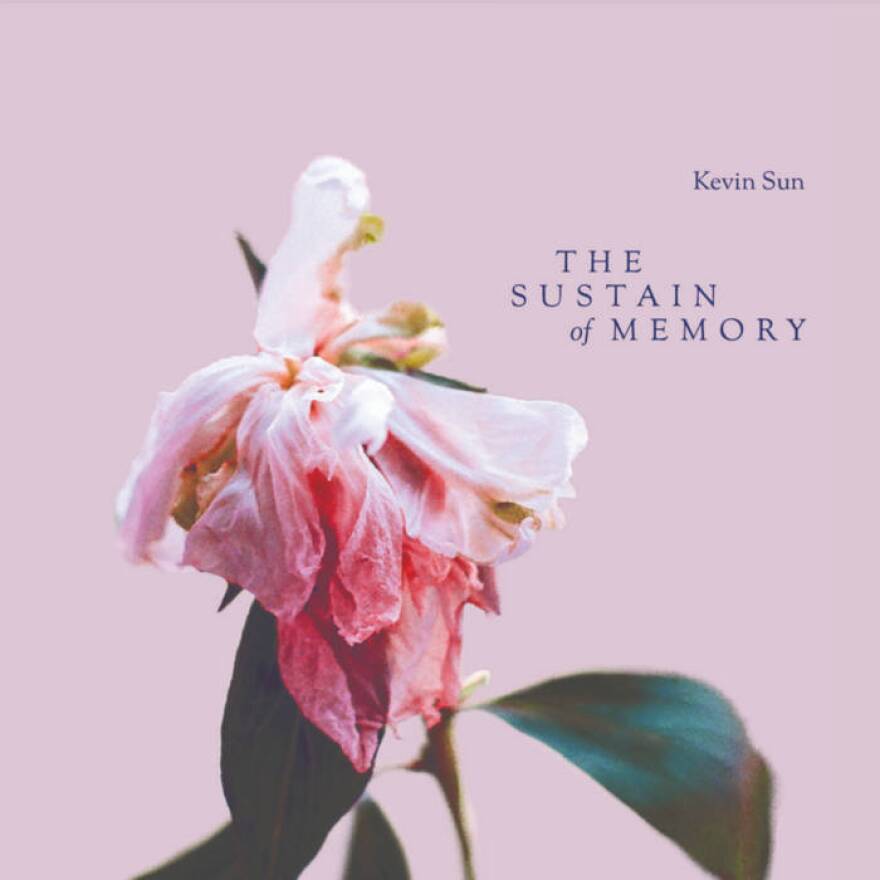 "The Rigors of Love," the most immediately dynamic of the three suites, swaps in Simón Willson on bass and Dayeon Seok on drums, and adds trumpeter Adam O'Farrill. On the track above, the suite's centerpiece, be sure to hang in long enough to hear the improvised back-and-forth between O'Farrill and Sun, around 7:00. O'Farrill and both rhythm teams will rejoin Sun for an album-release show at the Jazz Gallery this Friday.