We envision a world where Newark residents see themselves represented in the news and play an active role in shaping the narratives about the city where they live. Newark's future is deeply intertwined with the stories told for, with, and about its people. In order to promote informed and engaged communities, this project creates journalism that centers lived and historical experience as part of supporting community-driven solutions, growth and development.News Voices seeks to elevate the untold and underreported stories of Newark, by listening to city residents, building deep relationships with them, and producing community-centered journalism. A collaborative initiative of WBGO and Free Press, News Voices is a year-long project led by a Newark resident working inside of the newsroom. Brit Harley, a resident of Newark's South Ward, serves as a respected advocate and voice of the people, so their perspectives, experiences, and expertise are better reflected in news coverage of the city.
WBGO Announces Mini Grant Awardees
WBGO/Newark Public Radio launched a fund for city residents, community groups, and organizations who are addressing COVID-19 and other issues impacting their community either as a direct result of the pandemic or are linked to and heightened by it. The WBGO Newsroom Mini-grants Program will award grants for projects that address COVID-19 and other issues impacting their community and a commitment to sharing relevant news and information in their neighborhood.
Here are our 2020 mini-grant awardees:
The Gem Project, Inc.
Founded in 2006 in Newark, NJ, The Gem Project is a not-for-profit organization that is dedicated to improving high school to college student engagement while supporting on-time graduation through peer-based mentoring, youth organizing, employment, and service-learning initiatives that take on a social justice approach. Through our multiyear fellowships that begin at high school through college, the Gem Project believes in the capabilities of changing whole communities for the better by investing in young people.
To learn about The Gem Project and their efforts in Newark, please visit www.thegemproject.org
The Heart of Vailsburg Block Club Coalition
The Heart of Vailsburg Block Club Coalition commonly called "HOV" serves to support the citizens of the Newark community, particularly the West Ward Vailsburg area with information and resources.
HOV helps to develop block clubs by hosting General Assembly meetings and ensuring their two community gardens serve as safe havens and learning centers for the people that frequent them. Hundreds of residents with quality of life concerns were given the tools to overcome them with the help of HOV. HOV partners with government leaders, Newark department leads and other non-profits like the American Red Cross, and Rutgers that have made life better for countless Newark residents.
To learn about HOV and their efforts in Newark, please visit www.heartofvailsburg.org
"IRON" Mike Steadman, Ironbound Boxing
Mike Steadman is the Founder of IRONBOUND Boxing, a veteran-owned company whose core purpose is to "change lives through boxing." IRONBOUND Boxing utilizes boxing to transform communities, individuals, and corporate teams, helping them realize their fullest potential. IRONBOUND Boxing is a hybrid organization, with a for-profit and non-profit arm. Proceeds from all IRONBOUND Boxing's on-site services power the IRONBOUND Boxing Academy, their free boxing gym for youth in Newark, NJ.
Mike is also a three-time National Collegiate Boxing Champion from the United States Naval Academy and Marine Corps Infantry Officer, with deployments to Afghanistan and Japan/Philippines. Mike trains CEOs and nationally ranked boxers. Outside of boxing, Mike's provided consulting services to a billion-dollar corporation around veteran entrepreneurship. He also serves as an advisor and brand strategist to Dope Coffee Company, an Atlanta based e-commerce brand. In conjunction with Dope Coffee, he hosts a weekly podcast entitled "Confessions of a Native Son," where he shares his perspectives on race, culture, and business. Through his efforts growing IRONBOUND Boxing, Mike has established himself as a high-profile veteran advocate, and the new face of social entrepreneurship.
To learn about IRONBOUND Boxing and their efforts in Newark, please visit www.Ironboundboxing.org
Marcellis Counts, Founder of ArKhive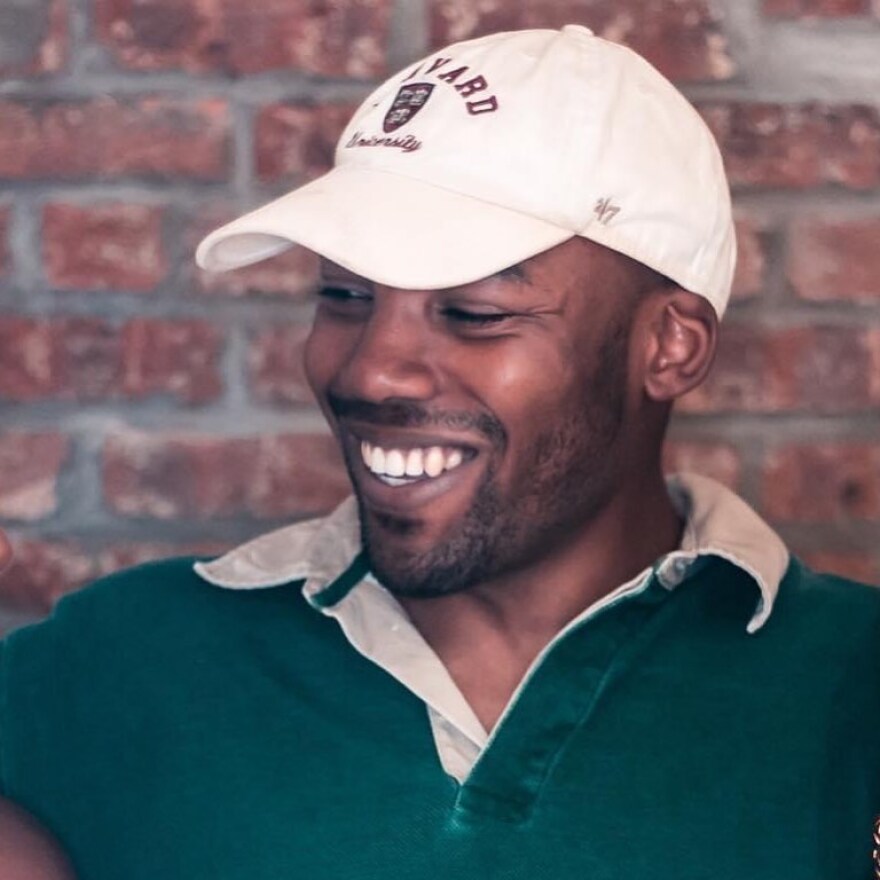 ArKhive is a for-profit organization dedicated to transforming the landscape of Newark by introducing the practices of beekeeping. The benefits of beekeeping in a city environment can be numerous like supporting urban agriculture, the production of nutritious food sources, and influencing innovations in green space infrastructure.
ArKhive is proud to be a part of growing discussions around Newark involving sustainability and equity. ArKhive's primary goal is to engage residents in a meaningful way that creates lasting positive effects on the health, psyche, and culture the city.
To learn about Marcellis Counts and ArKhive, please visit www.instagram.com/arkhive_llc/
Chopp Stewart
After being an educator for over 20 years, Chopp Stewart decided to transform her skills in education to begin to teach people how to best utilize space. Holding space as sacred, Chopp has developed several projects throughout her lifetime that create space as an offering. As owner and principle designer of Florida Water Interiors, Chopp works to transform spaces throughout the world and provide opportunities for the people of the land to flourish.
To learn more about Chopp and her efforts in Newark, please visit www.instagram.com/wildearthspace/
Unified Vailsburg Services Organization
Unified Vailsburg Services Organization (UVSO) is a long-standing community development corporation that was established in 1972 following the Newark Rebellion in order to create a stable and compassionate community by responding to the evolving needs of the residents throughout the Vailsburg neighborhood. UVSO's core programs are Neighborhood Revitalization and Education Services. Neighborhood Revitalization is a broad umbrella that includes affordable housing and commercial management, neighborhood planning and community organizing. UVSO provides after-school programming in its on-campus teen center as well as two (2) satellite elementary schools. Its core programming, at present, is early childhood educational services – serving 412 children through Early Head Start (infants and toddlers) as well as pre-school programming (through age 4) in partnership with the Newark Public Schools.
To learn more about UVSO and their efforts in Newark, visit www.uvso.org
Efeosa Iyalekhue
Mitch from Marketing is a (marketing consultant)/Experiential Marketer for regional artists and small businesses of all varieties. MFM has a keen ability to evaluate and improve interaction between brands and customers through event planning and ideation. MFM is currently operating as an autonomous project-based entity.
To learn about Mitch and his efforts in Newark, please visit https://www.instagram.com/nigerian_mitch/
Andrea Cozier Mclean
Andrea Cozier Mclean is a Newark based leader, space holder/provider, changemaker and fire starter who is great at organizing and putting the pieces together. As a small business coach and multi-faceted creative, she utilizes her 5+ years of experience in program coordinating, event management, curation, writing and operations to expanding her portfolio with dynamic, change-oriented work and thought-provoking projects. As times goes on, she stays committed to the local communities of business owners, artists and citizens who helped shape her for success.
To learn about Andrea Cozier Mclean and her efforts in Newark, visit https://drea.co/
Victoria Gary of St. Matthews United Methodist Church
Victoria Gary became the St. Matthews Sunday School Superintendent two years ago. The focus of every Sunday School is to establish a relationship with God and impart the teachings of Jesus Christ in a relatable, kid friendly approach. This year's theme is to focus upon teaching and demonstrating compassion. Their fundraising efforts surpassed our targeted goal. St. Matthews Church is grateful to all of the monetary donations from the community.
To learn about Victoria Gary and St. Mattews United Methodist Church and their efforts in Newark, visit facebook https://www.facebook.com/saintmattsnwk
David Orrell-Chester
David, a product of Newark, is a talented photographer and writer with a passion for community and storytelling. A seasoned media professional, David has garnered both valuable industry insight and connections from his time working for media companies such as NBC and Marvel Comics.
To learn about David Orrell-Chester and his efforts in Newark, visit https://www.instagram.com/negr0wth/
SHE Wins Inc.
SHE Wins Inc. is a leadership and social action organization for middle and high school girls in Newark. Our mission is to empower Newark's next generation of college, career, and community ready young women leaders. A trauma-informed, resilience-building program, SHE Wins consists of Summer and Afterschool Programs where girls develop key leadership, literacy, and self-regulatory skills, through mentorship, service, and social and emotional learning.
To learn about SHE Wins Inc. and their efforts in Newark, visit http://www.shewins.org/
Congratulations to our awardees! We are grateful to partner with our mini-grant recipients and contribute to their community project.
If you would like to keep up with these community members/organizations and their projects, text #UNITY to 973-327-7774