funk
Submitted by ssmith on Tue, 2008-04-01 12:36
This edition celebrates: Bobbi Humphrey- Blacks and Blues (1973)

Tracklisting:
01. Chicago, Damn
02. Harlem River Drive
03. Just a Love Child
04. Blacks and Blues
05. Jasper Country Man
06. Baby's Gone
A true jazz-funk classic, and Humphrey's biggest hit, Blacks and Blues is a lesson in "cool jazz". Composed, produced, and partly arranged by the fantastic Mizell brothers (Larry & Fonce), this is an Lp that trend sends generations. Humphrey is never drowned out by her collaborators. Her performance as flautist (if you didn't know) fits snug in each melodic masterpiece. Bobbi even makes her vocal debut on the tracks, "Just A Love Child" and "Baby's Gone".


"....Yeah, it's kind of like that".
Some of my favorite tracks include "Chicago, Damn", "Harlem River Drive", and the title-track "Blacks and Blues".
Here is an updated version of "Harlem River Drive" (Sorry no embed available). This had to be the late 80's or early 90's. Lol.
Look what else I found: [display_podcast]
Though this is not an album that would delight a purist, it is an excellent addition to any jazz collection. The moods are laid-back, soothing, and romantic. This is in heavy rotation on my (insert plug). If you haven't had the opportunity to check this album out. Please do. It is worth every minute (hint...ladies...hint...fellas).
Perfect soundtrack for the Spring weather....well when it finally gets here.
Peace....
Submitted by ssmith on Wed, 2008-01-02 14:45
What's going on all!
Welcome to my blog series "DIGGIN' THE CLASSICS"! When new releases in the music world get slow, we all tend to dig into our collections for some vintage pleasure. Join me for my weekly (or whenever I feel like it) quest for soundtrack satisfaction. This is a blog for music lovers! "Walk With Me".
This edition celebrates: Donald Byrd- Places and Spaces (1975)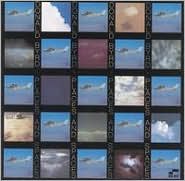 Tracklisting:
Change (Make you wanna Hustle)
Wind Parade
(Fallin' Like) Dominoes
Places and Spaces
You and the Music
Night Whistler
Just My Imagination (Running Away with Me)
I have only one word to describe this album: SEXY
This is smooth jazz, funky jazz, "clean ya house jazz". I play this when my mood says,"A grown man just got home from work today....and he needs sometime to reflect".
Here's my favorite track off of the album....Wind Parade:
Recorded in the summer of 1975, Places & Spaces continued the influences of Byrd's prior release Street Lady. Exhibiting elements of Curtis Mayfield, Marvin Gaye, and Earth Wind & Fire...let's just say this wouldn't be the darling of a jazz purist. Groovin' guitars, mellow bass, and tantalizing horns makes for a perfect blend of jazz/soul/funk/disco harmony.
Producer Larry Mizell (One half of the Mizell Brothers)
Hooking up with the Mizell Brothers, as he did with his last 2 albums, Byrd continued his exploration into jazz-funk. The album was also a hot bed for samples. From acid jazz to hip hop, Places and Spaces also birthed many classics in other genres. For example, Black Moon's "Buck Em Down" Remix. A classic hip hop record of the early 90's that samples Byrd's "Wind Parade."
A part of the Blue Note Records Rare Groove series, Donald Byrd's Places and Spaces demands rotation in your mp3 player. A true classic of the past, present and future.