Jazz Education
Spread the jazz message
Submitted by Visitor on Mon, 2008-01-07 12:38
(Long ago mp3's were stored on plastic, circular wafers known as LP's…)
I've told this story to Rhonda Hamilton on the air and was reminded of it today when I came across my LP copy of "Joe Newman Quintet at Count Basie's." This is a terrific album from the great Basie trumpet man ('43-'47 & '52-'61), recorded live (with a very "live" audience) at the Count's joint in NYC in 1961. It has smoking performances of "Caravan" and "Midgets" and features Newman, Oliver Nelson on tenor, Ed Shaughnessy on drums, Lloyd Mayers on piano and Art Davis on bass. I bought the record at a flea market about 10 years ago in great condition for maybe $3. $3!
Joe Newman was the first authentic jazz great I'd ever met. It was at a jam session in Newark's Terrace Ballroom at Symphony Hall in the late 80's. I was a kid trying to run a jam session and he was in his mid to late 60's, I think, like royalty with all the younger players hanging around him. I don't think he even played much, and if he did, it was very briefly. But I've always remembered that encounter for Newman's easy politeness and overall grand hipness.
I was thrilled to have a Joe Newman-led live session. I don't think there are too many on record. Are there? When I got the record home, I immediately threw it on the turntable. As soon as the needle hits the record, the band tears into Juan Tizol's "Caravan," and I mean they are cooking. The trumpet, muted, high-pitched and rapid, like if it was Diz or somebody like that. The drums, ripping at a furious pace and the bass strolling like a power walker. "Wow," I thought. "Joe Newman is on fire!" After about 2:30 of the cut, the pace was still so intense that I thought surely they couldn't sustain it. It took me another 30 seconds before I realized that the LP was actually playing at 45 rpm. I laughed, thinking how much of a jazz neophyte I was (and really still am.) But it sounded great!
This is what I do when I should be cleaning the house. – David Cruz
Submitted by ssmith on Wed, 2008-01-02 14:45
What's going on all!
Welcome to my blog series "DIGGIN' THE CLASSICS"! When new releases in the music world get slow, we all tend to dig into our collections for some vintage pleasure. Join me for my weekly (or whenever I feel like it) quest for soundtrack satisfaction. This is a blog for music lovers! "Walk With Me".
This edition celebrates: Donald Byrd- Places and Spaces (1975)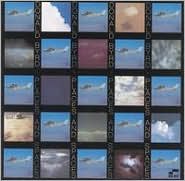 Tracklisting:
Change (Make you wanna Hustle)
Wind Parade
(Fallin' Like) Dominoes
Places and Spaces
You and the Music
Night Whistler
Just My Imagination (Running Away with Me)
I have only one word to describe this album: SEXY
This is smooth jazz, funky jazz, "clean ya house jazz". I play this when my mood says,"A grown man just got home from work today....and he needs sometime to reflect".
Here's my favorite track off of the album....Wind Parade:
Recorded in the summer of 1975, Places & Spaces continued the influences of Byrd's prior release Street Lady. Exhibiting elements of Curtis Mayfield, Marvin Gaye, and Earth Wind & Fire...let's just say this wouldn't be the darling of a jazz purist. Groovin' guitars, mellow bass, and tantalizing horns makes for a perfect blend of jazz/soul/funk/disco harmony.
Producer Larry Mizell (One half of the Mizell Brothers)
Hooking up with the Mizell Brothers, as he did with his last 2 albums, Byrd continued his exploration into jazz-funk. The album was also a hot bed for samples. From acid jazz to hip hop, Places and Spaces also birthed many classics in other genres. For example, Black Moon's "Buck Em Down" Remix. A classic hip hop record of the early 90's that samples Byrd's "Wind Parade."
A part of the Blue Note Records Rare Groove series, Donald Byrd's Places and Spaces demands rotation in your mp3 player. A true classic of the past, present and future.